On-chain data is a critical part of the cryptocurrency market. For traders and investors, this data is required to perform on-chain analysis that helps in determining market sentiment.
The on-chain analysis is a process that gathers data on a specific cryptocurrency, looking at the transaction history, hashrate, and other details. In simpler terms, on-chain analysis means interpreting the data from a blockchain to identify a market's sentiment.
On-chain analysis can be focused solely on one cryptocurrency, looking at historical trends, or it can be used to compare various cryptocurrency assets in order to determine the undervalued/overvalued coins. Since on-chain analysis captures an increasing number of investors who are engaged with the crypto, it is possible to predict the longevity of this crypto better.
Back in 2011, using on-chain analysis, the Coin Day Destroy was created as a valuation indicator for Bitcoin, which was the first indicator that used Bitcoin address ages.
Despite the promise of on-chain analysis, it is still in its formative stages. Given its limited data history, the use of on-chain metrics can change over time, or new trends may become apparent, leading to new metrics being created as the industry matures. Still, on-chain data gives you lots of insights into how the project or network is operating, which may inform your decisions.
Make Use of Tools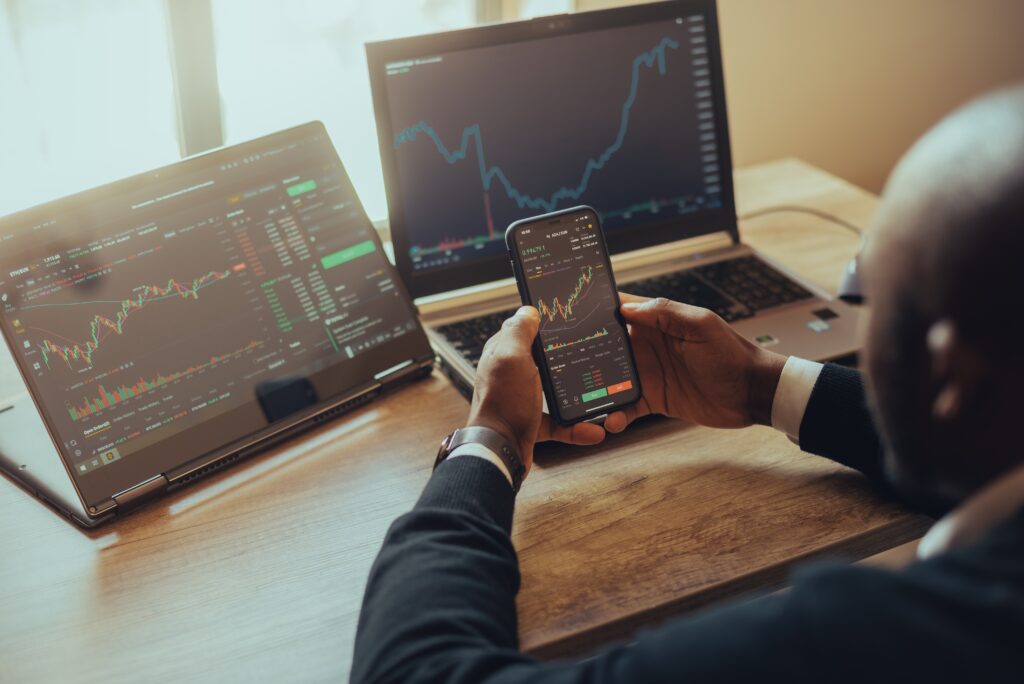 There are many excellent tools that analyse on-chain transactions, allowing you to understand better what is going on in the cryptocurrency space, thereby helping you make decisions based on actual data rather than speculation.
By following and understanding the on-chain data, investors can keep up with the markets and get insights for making profitable trading decisions. As such, by being mindful of the on-chain indicators, traders can take advantage of the opportunities presented by these tools and improve how they analyse the markets. And by mining hundreds of thousands of transactions from the blockchain and analysing and charting on-chain data, traders can now visualise various on-chain metrics on a simple graph.
While simpler agents are made available from the on-chain data, many metrics assess specific ratios to give insight into market performance and investor behaviour. Many of these various estimation methodologies use the on-chain transaction volume as a proxy of a given cryptocurrencies network utility. Instead of simply crudely measuring total use on the cryptocurrency network, it is believed that on-chain transaction data can be leveraged to understand which entities are actually using a given crypto asset.
However, on-chain transaction volumes and counts can sometimes be misleading if taken at face value since any single entity (a person, exchange, etc.) may have multiple addresses. Real-time data about the blockchain can be hard to get, which is evident from the infinite amount of explorers and blockchain data providers.
So, this way, on-chain data offers a few benefits, including insight into the structure of markets and insight into the behaviour of investors, which helps to enhance trading strategies.
By exploiting the data discovered in an open-source blockchain, one can inspect and learn from the patterns of transactions they have made on-chain — leading to more in-depth, nuanced insights into fundamentally pricing any given cryptocurrency and making smarter trading decisions.
Just as with the analysis of the volume of prices, the size of markets, and so on, one can also analyse future prospects for crypto. For example, using addresses to know all about address activity, balance, growth, supply, hodlers, etc. Meanwhile, monitoring the high-level metrics on-chain using the massive library of metrics helps you see how markets are moving and react accordingly.
Different Services Available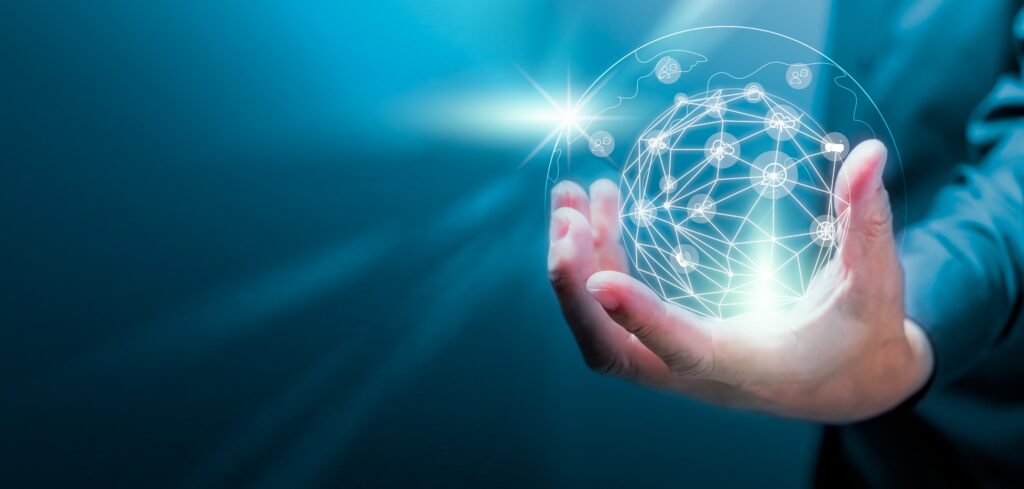 On-chain data basically helps you evaluate cryptocurrencies in principle. Knowing this, today, there are tons of companies out there that provide these services.
Glassnode is one of them. A data and on-chain intelligence platform, Glassnode collects data from many blockchains to precisely measure a cryptocurrency network's activities, then uses this data to communicate metrics and insights back to investors.
Founded in 2018, Glassnode is focused on helping the research journey for crypto traders by providing them with market intelligence and other relevant on-chain data in order to enhance users' cryptocurrency trading decisions. They offer everything from cryptocurrency research tools, offering in-depth analysis of valuable on-chain market indicators and insights on fundamental metrics of wallet addresses, exchanges, miners, institutions, OTC desks, and more.
One of the newer options in the market is DEXterlab, a free on-chain analytics tool aimed to simplify complex crypto data for anyone — beginner to experienced crypto investors alike. Santiment, meanwhile, is a crypto analytics tool offering various features to explore crypto markets, discover new opportunities, and analyse various metrics to help you make an educated investment decision.
Using Santiment, one can analyse the on-chain data using specialised tools of Santiment, such as Sanbase (where one can see charts for all coins) and recognise significant market events. Like Glassnode, Santiment provides social media and on-chain data for over 2000+ cryptocurrencies, helping you to predict price movements for any cryptocurrency.
Messari is another data analytics platform for the global cryptocurrency community. It is a crypto data aggregator that comes loaded with useful tools to analyse charts, which allows for better trading decisions.
CoinGecko is one of the largest data aggregators tracking crypto prices based on market capitalisation. In addition to monitoring and measuring coins and tokens by market cap, as well as exchanges by trade volume, CoinGecko provides an in-depth market analysis. Additionally, CryptoQuant offers comprehensive data, such as data on-chain and short/long-term indicators of the most popular cryptocurrencies, including Bitcoin, Ethereum, stablecoins, and ERC20 tokens.
CQ.Live also provides data for other on-chain metrics for Bitcoin, Ethereum, and stablecoins. CoinMetrics offers free data on several cryptocurrencies, including on-chain metrics and correlations. Coin Metrics, meanwhile, is the provider of cryptocurrency financial intelligence, market data, indices, network data, and other analytics tools that will help you make smart cryptocurrency decisions. IntoTheBlock is another one that offers a broad array of analytics tools, including chain-by-chain analytics of various cryptocurrencies, along with order-book data and sentiment analysis.
Nansen is one of the more popular cryptocurrency analytics tools, providing in-depth data from the on-chain combined with an extensive database of cryptocurrency wallet labels. While Nansen is most known for crypto experts looking to do in-depth on-chain data studies, aspiring crypto investors can use Nansen to get to know crypto better.
But What About Developers?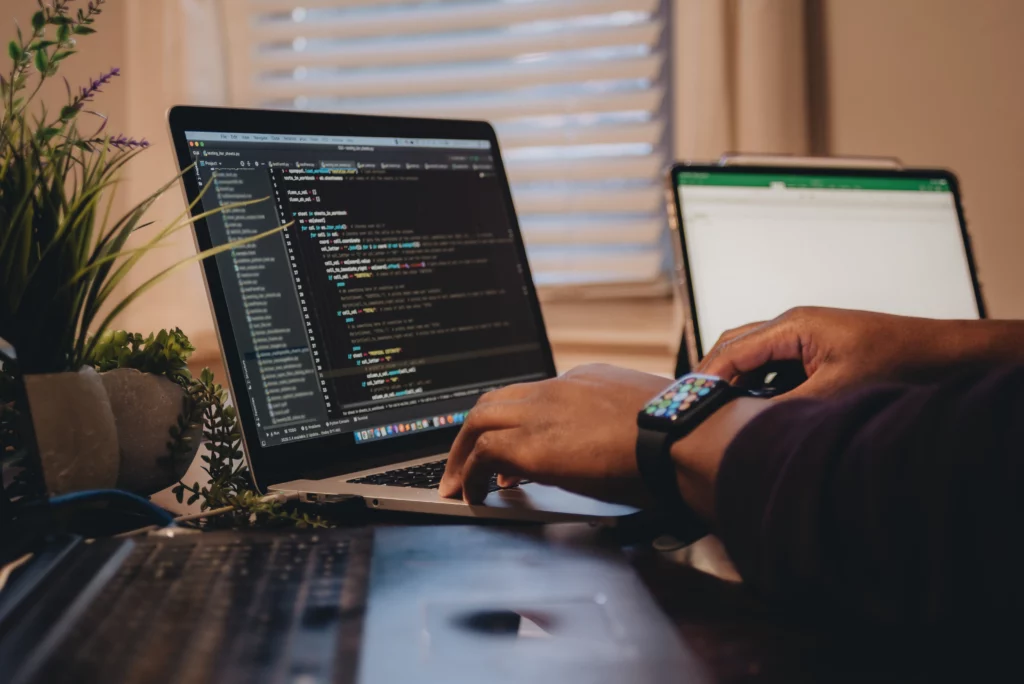 Cryptocurrency is the first asset class in which investors' activities can be extracted from massive data sets established via every cryptocurrency asset's public ledger, capturing every action in the on-chain chain throughout history. The art of using historical prices to forecast future price movements is called technical analysis and is used extensively in many parts of the cryptocurrency world.
But let's not forget that developers also need on-chain data in order to build dApps on blockchains. For them, solutions like RockX are the optimal choice as they offer both paid and free subscriptions. No matter what you are building — a wallet, payment system, an exchange, or anything else, developers need on-chain access. Using services like RockX can easily gain access to on-chain data, historical data, and analytics or support new blockchain assets.
Nomics and QuickNode are other service providers to access on-chain data and build blockchain applications.
For developers, it is also as easy as creating your account and selecting the API for the blockchain they'd like to access and get started. Instead of running your own nodes, which is a time-consuming and complex procedure, these access node providers ensure around-the-clock monitoring and quick implementation of security fixes and upgrades to ensure the best possible performance and security.
While using any tools to access on-chain data for the first time may be overwhelming, you can make the most informed investment decisions or build the dApps for the future once you master them.