Whether you are a cryptocurrency trader, speculator, developer, or just a passionate soul looking to delve deeper into all things digital assets, you would need APIs to access data about crypto. Thus, to help our readers, we will share free Crypto APIs to help you get started in this article!
Why Do We Need Crypto Data?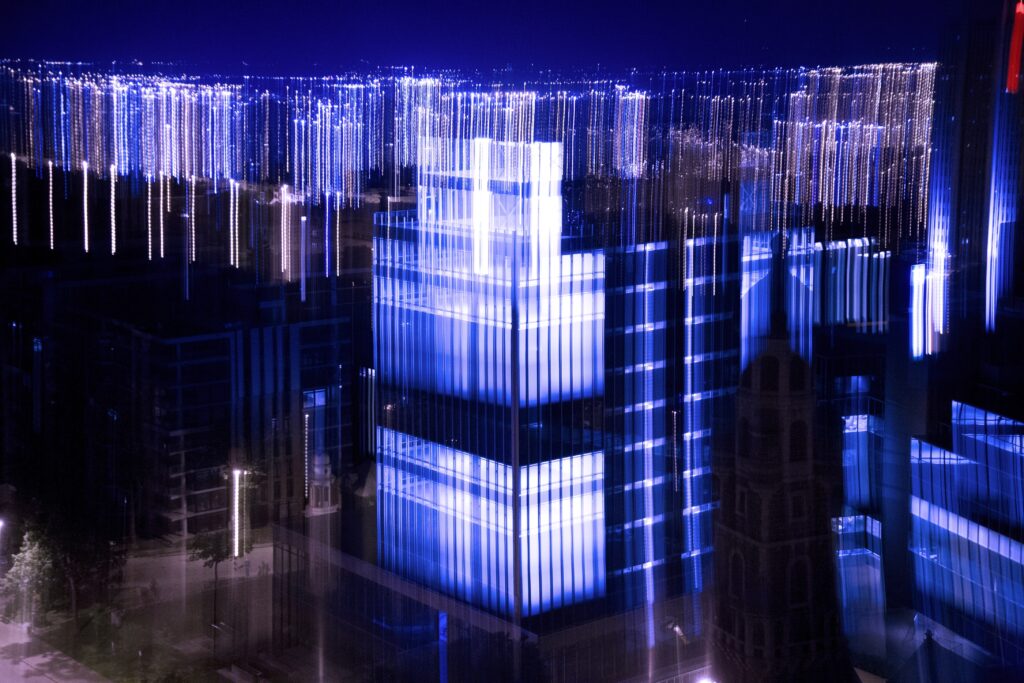 For starters, the crypto market cap reached $3 trillion during the bull run of 2021. With this, crypto has gained mainstream adoption and has become a significant part of the global economy. So, love it or hate it, you can't ignore it.
Not only the assets but the underlying crypto technologies, too, are making waves in the finance and technology industries, and for a good reason. After all, they offer opportunities to reduce risk and improve efficiency. But the question is, how can you make the most of this technology? Well, the answer lies in access to the right data.
The thing is, the development in the sector is high, with talent rushing in to take advantage of volatile prices and build the infrastructure, which makes it possible for millions of users to interact with crypto services. Besides, crypto infrastructure also allows you to create new tokens to trade on cryptocurrency exchanges.
So, if you want to track live crypto prices for trading purposes or are developing a crypto-related app, you'll need a reliable data source. This is where APIs come into play.
What is an API?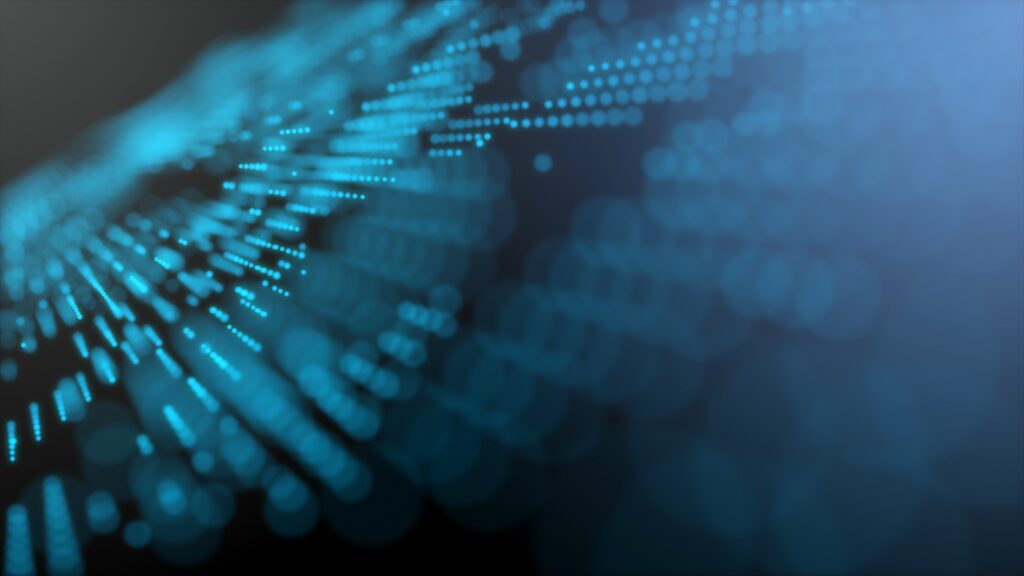 API is an acronym for Application Programming Interface, which is an intermediary that allows two or more computer programs to communicate with each other. It is basically a type of software interface that offers a service to other pieces of software. On the other hand, an API specification describes how to build or use such an interface.
As for what a crypto API can do, it can retrieve real-time crypto data and market information and perform actions such as trading. It is a set of software libraries and tools that allow developers to build applications and interact with blockchains, smart contracts, and other decentralised technologies.
Free Crypto Data API: RockX Access Nodes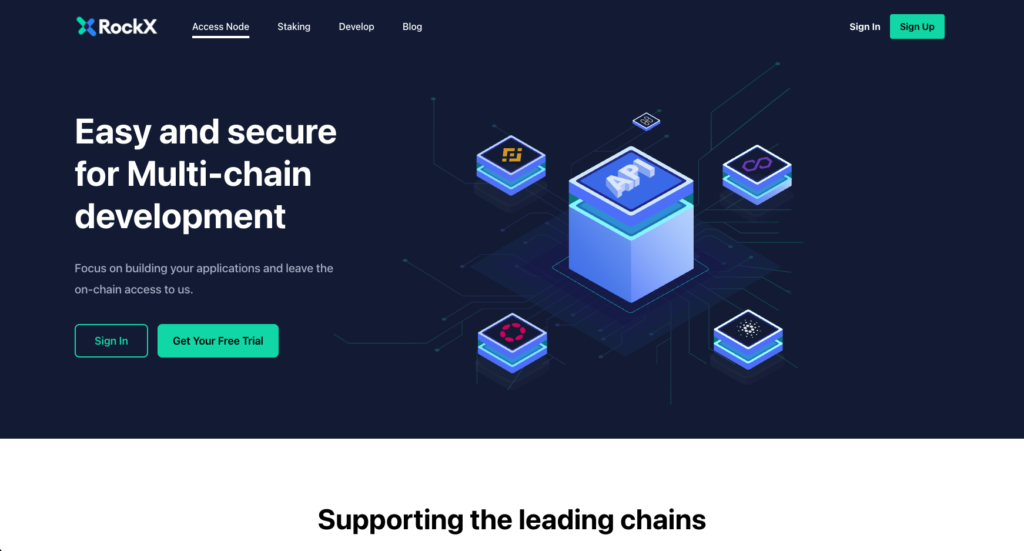 If you are a developer, you must already know how cumbersome the process of running a node is! One needs a dedicated device to run and maintain it, which requires time and extra skills. On top of that, they must also ensure utmost security, which is always a big concern.
Worry not. That's where RockX comes into the picture. It will solve these problems with ease. RockX allows you to gain access and interact with various major public blockchains instantly, reducing your development complexity and cost. as such, with RockX's access node portal, you can easily subscribe, manage, and make use of all API keys with just a few clicks.
As a developer, you will be able to gain access to PoS blockchains such as BNB Chain, Polygon, Cronos, Solana, and more.
This API gives you an easier way to develop an application for your business, and interestingly, this is a 100% free API service. That said, for those who need more powerful solutions, there are also paid subscriptions available, which cater to both individual users and institutional customers alike.
Besides, RockX users do not have to be concerned about a single point of failure as it ensures high availability through its hybrid cloud architecture and backup nodes. So, bye-bye maintenance worries, thanks to RockX's fully automated, 24/7 monitoring and recovery system that ensures nodes are always online.
When it comes to security, you don't have to worry about it either, as this crypto data API takes care of this with its proprietary technology. Furthermore, secure access control prevents DDoS attacks and hacks. They also provide seamless upgrades of the latest security fixes and new features of blockchains.
Exchanges and custodians (VASPs), too, can benefit from this crypto data API, as it can support new blockchain assets instantly without them needing their own node using RockX's access nodes. DApp developers can seamlessly interact with blockchains and inquire about on-chain data. On the other hand, crypto traders and funds can search historical transactions and conduct data processing and analytics using this crypto data API.
Simply put, by providing its services to the core participants of the crypto industry, RockX is helping to build the decentralised financial ecosystem.
Alternative Options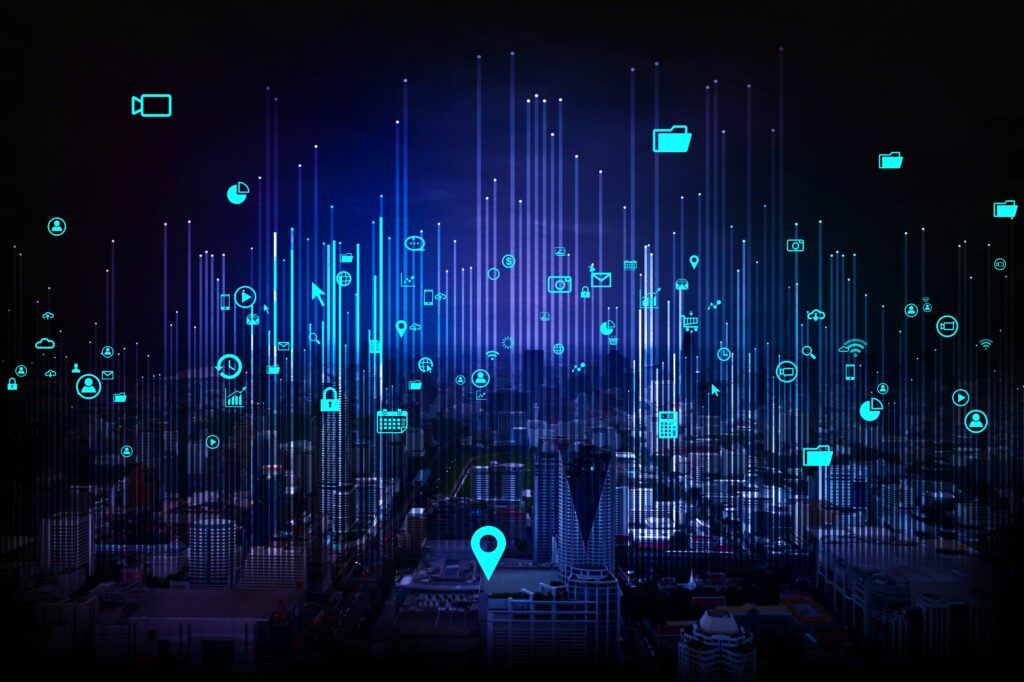 Besides the powerful RockX Access Nodes, you can also try the following crypto APIs:
QuikNode
A Web3 developer platform, QuikNode supports 20+ blockchains and is used by teams to build and scale blockchain applications. Every endpoint of QuickNode has a network of globally distributed nodes; routing requests to the nearest node cluster based on IP that QuickNode ensures low latency. The network has the auto-scaling capability, and the core network features are baked into the usage cost.
CoinAPI
This service provider is solely focused on providing price and market data. CoinAPI is a reputable company that offers real-time data streaming services and a database of historical market data. With its servers located worldwide, CoinAPI can transfer data reliably and quickly. There are several pricing options available to opt for. While easy to optimise and manage, its documentation is not so clear, and there are limitations on daily requests.
CryptoAPIs
This one provides a powerful product suite of Wallet as a Service, market data, blockchain data, events, tools, and automation. It makes it possible to access top blockchain protocols through a single point of integration. As for the pricing, it is usage-based, so you can always upgrade your plan if you want to scale fast.
Nomics API
This crypto data API delivers professional-grade market data APIs and provides various tools that help you evaluate your portfolio. It supports multiple fiat currencies and many exchanges but not a WebSocket API. Its disadvantage is that small investors may find it a bit pricey.
CryptoCompare
This API tracks and compares detailed information on crypto and is used by many investors and organisations. Users can compare exchanges, mining equipment, wallets, DeFi, and more using CryptoCompare API. It supports both REST and WebSocket API and has both free and paid options, but you may find some issues with its quality of service.
Conclusion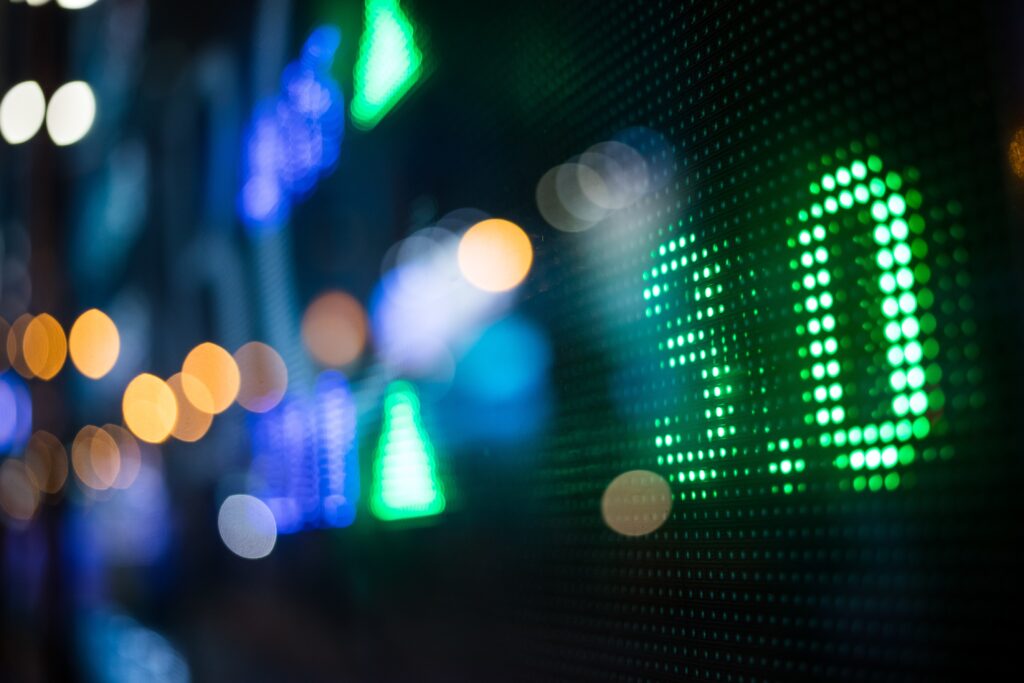 As the cryptocurrency market continues to hit mainstream coverage and gain exponential exposure, it is only expected to be widely used by the masses. In such a scenario, crypto data becomes a valuable asset as it allows you to make trades, conduct research experiments, and develop critical applications.
Using a Crypto API, you can get the latest price and other important information about any cryptocurrency. Its use cases, however, go beyond just trading as you can also create new applications, business models, and services such as portfolio tracking, wallets, exchanges, mining, lending, custody, taxes and accounting, blockchain explorer, digital banks, and more.
Moreover, with the internet expanding into Web3 and becoming an immersive metaverse using crypto, NFTs, and DeFi, crypto APIs have an integral role to play.