The crypto market topped in 2021, with Bitcoin reaching a new all-time high at a whopping $69,000, helping the entire crypto market cap surpass a milestone of $3 trillion. This was driven by institutional investors buying up Bitcoin as a hedge against inflation and DeFi, GameFi, NFT, and Metaverse tokens attracting the masses.
But after the marvelous ride up in the bull market, crypto is now experiencing a winter. And much like the previous three cycles, cryptocurrencies will take time to get out of this bear market. 
This is not an outlier situation, as this is to be expected after the sky-high valuations of tokens and crypto companies. The ground reality today is that investors are capitulating, and firms are defaulting, leading to a fall in crypto prices. The jury is still out on whether or not crypto has bottomed yet.
While some believe that the bear market could last for years, others believe it will eventually end just like the previous ones. And when that happens, demand for tokens will increase, leading to a spike in crypto prices, as in previous cycles.
However, for now, we are officially in a bear market, but there are still many coins that managed to perform well. So, let's take a look at them! We will be studying the top 5 performing crypto tokens both in terms of market capitalisation (market cap) and token price performance.
Top 5 Coins with Highest Market Cap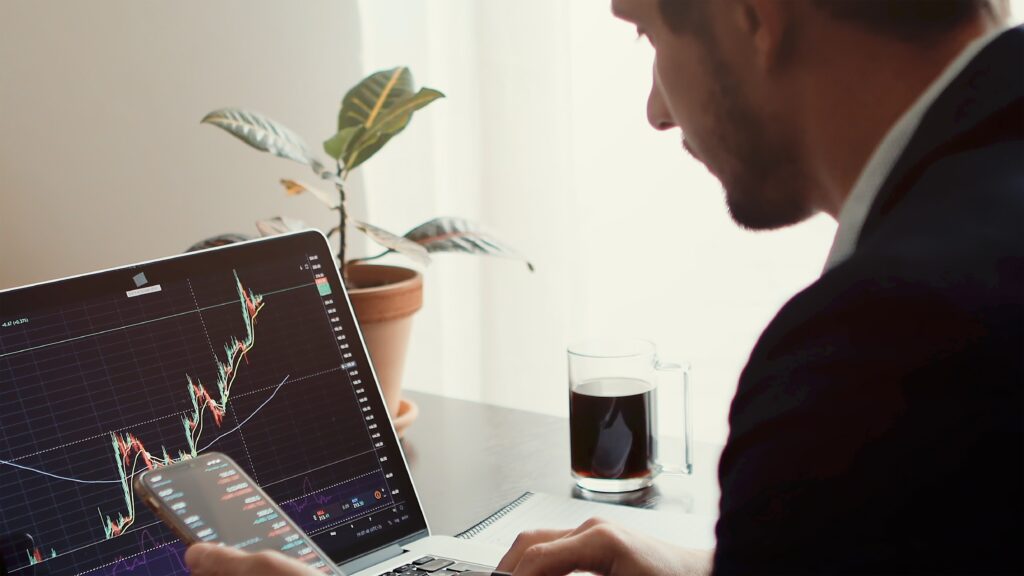 Interestingly, stablecoins, which are crypto tokens pegged to the US dollar, are among the top cryptocurrencies with the highest market capitalisation. Being pegged to a stable asset, such as a fiat currency or a commodity, makes stablecoins much less volatile than other cryptocurrencies, which is why they are seen as a safe haven for investors during periods of market turbulence.
There are several stablecoins in existence today, with more being launched all the time. The most popular stablecoins include Tether (USDT), USD Coin (USDC), and Binance USD (BUSD), having a market cap of $65.67 bln, $44.11 bln, and $22.84 bln, respectively. These stablecoins are among the top ten cryptos and have a combined market capitalisation of over $132.62 billion.
The demand for stablecoins will only grow in the coming years as investors seek out safe havens from the volatility of the crypto markets. Stablecoins will become the go-to investment for those looking to protect their assets during periods of market turmoil.
Barring stablecoins, the top coins with the highest market cap are:
Bitcoin (BTC)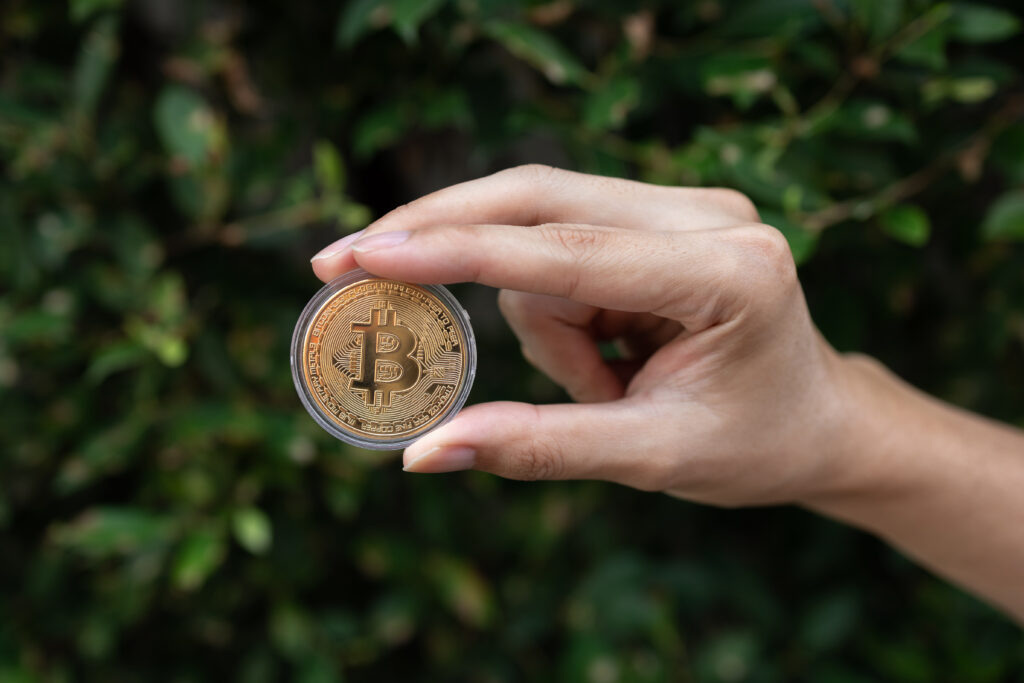 The original cryptocurrency, Bitcoin, remains the most well-known and popular token even today. BTC is often seen as a store of value, and it has a large and active community backing it. While the growth of smart contracts and the emergence of new DeFi products are drawing attention away from Bitcoin, the crypto king continues to lead the pack when it comes to market cap, user base, and popularity.
With a market cap of $302 billion, BTC is currently down over 77% from its all-time high of $69,000 hit a year back. However, for now, whether Bitcoins value continues its march forward or levels off (or even falls), there is little doubt that BTC will continue its hold on the crypto markets.
Ethereum (ETH)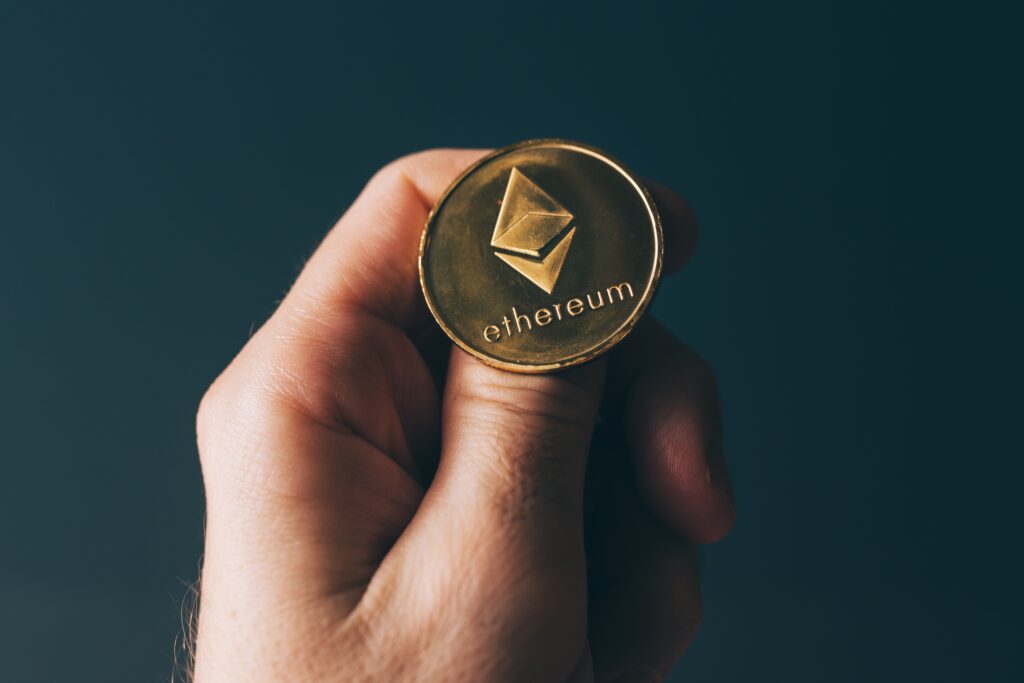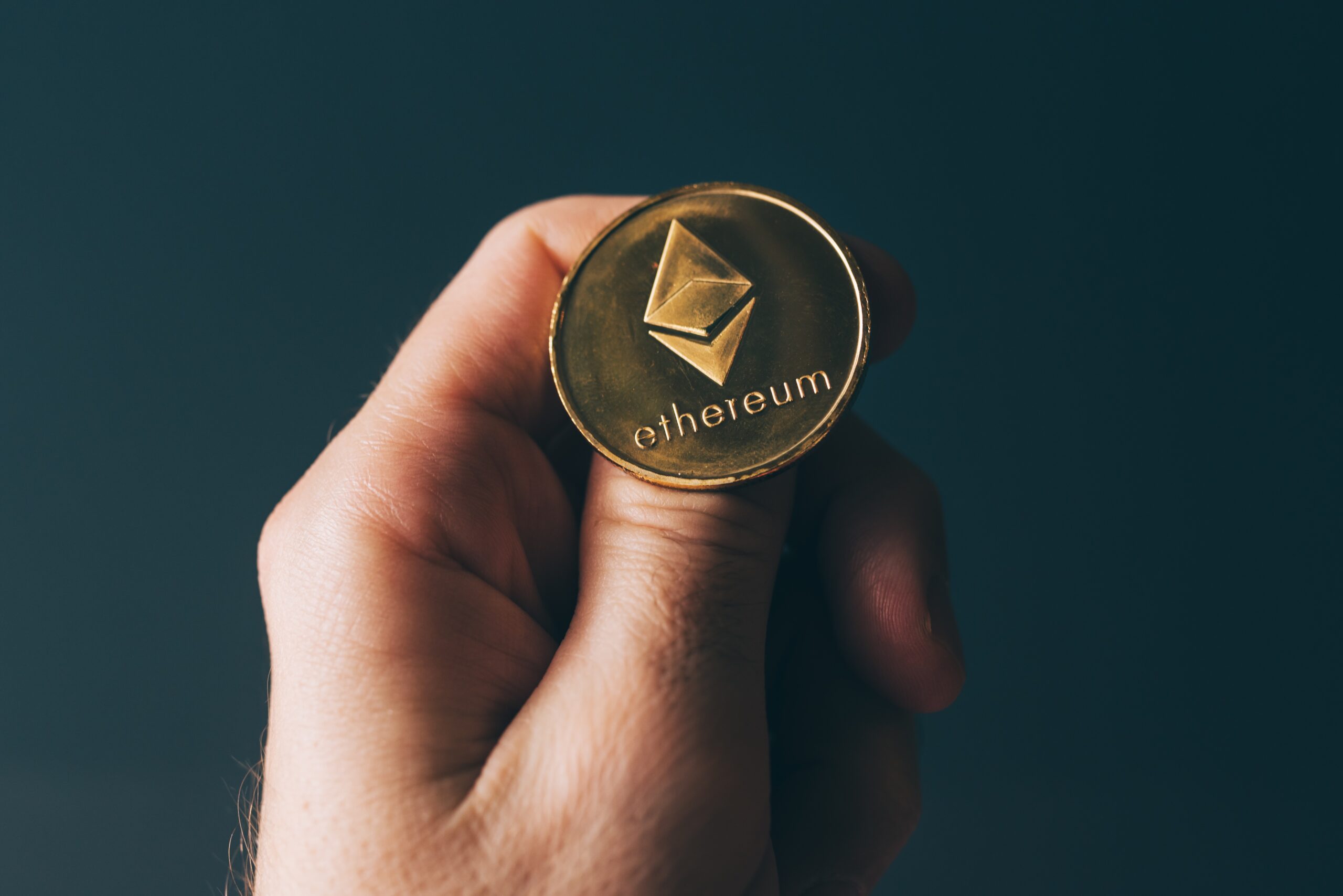 Ethereum is the second-largest cryptocurrency by market capitalisation, and it has a strong following among developers and investors. ETH is used to power the Ethereum blockchain, which enables the creation of smart contracts and decentralized applications (dApps).
As of writing this, ETH is trading at $1,100, down 77.5% from its ATH to stand at a market cap of $132.8 bln.
The popularity of Ethereum has grown exponentially in recent years. This is because Ethereum offers several advantages over other blockchain platforms. After all, it is the leading platform for DeFi, GameFi, NFT, and the Metaverse. Finally, Ethereum has a strong community of developers and users. This community has built a large number of useful applications and tools used by the masses.
Moreover, Ethereum shifting to the PoS network makes ETH attractive thanks to allowing holders to earn passive income through staking.
BNB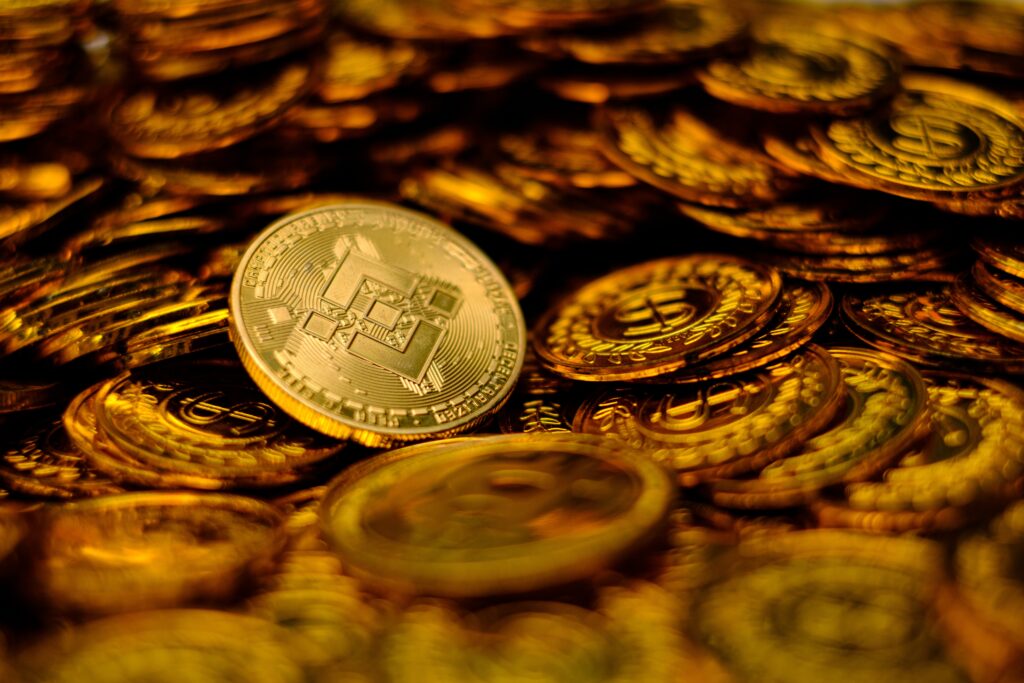 The native coin of the leading cryptocurrency exchange Binance, BNB is a utility token that powers the Binance ecosystem. BNB has a total supply of 200 million and can be used to trade and pay for fees on the exchange.
Due to Binance's record, BNB has proven itself a lucrative investment with few risks. It is also one of the few cryptos that have reached a high point since 2017.
Currently, the $42.5 bln market cap coin is trading at $262.50, down just 62.6% from its ATH. Many prognosticators predict that BNB will surpass $15,000 before the end of the decade.
XRP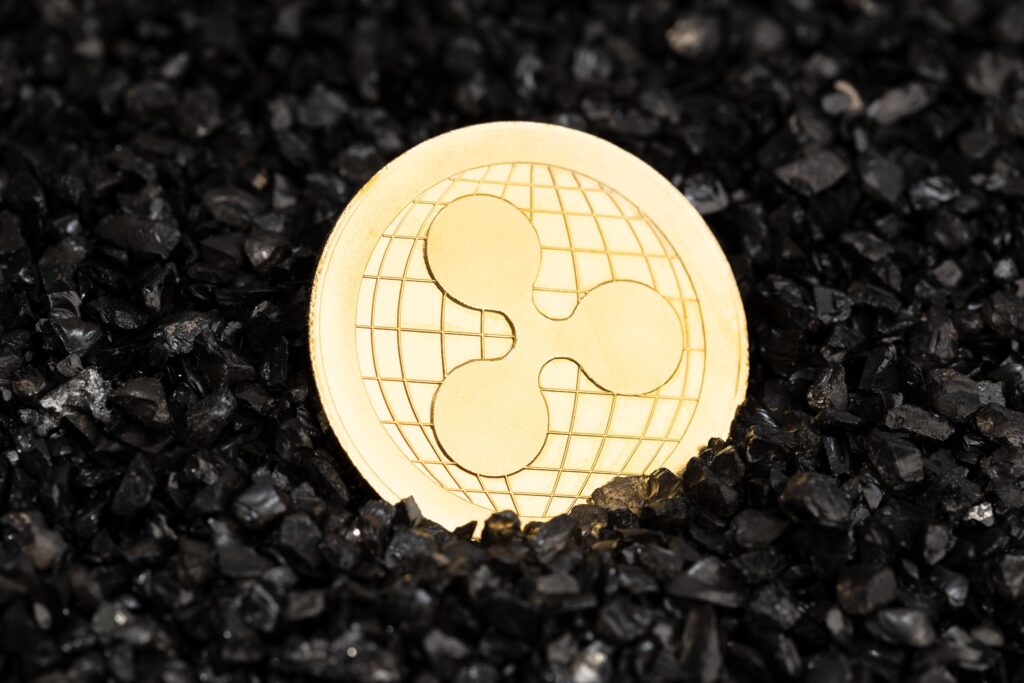 This $18.2 bln market cap cryptocurrency is focused on providing fast and affordable international payments. Financial institutions and banks use XRP for cross-border payments and have already built a growing community of supporters.
While the coin managed to hit a new high in 2022, Ripple is currently being investigated by the US SEC for selling unregistered security.
The SEC's investigation is ongoing, and it remains to be seen what the outcome will be. However, it is clear that the SEC's stance on digital currencies is having a major impact on Ripple and the company's future.
Cardano (ADA)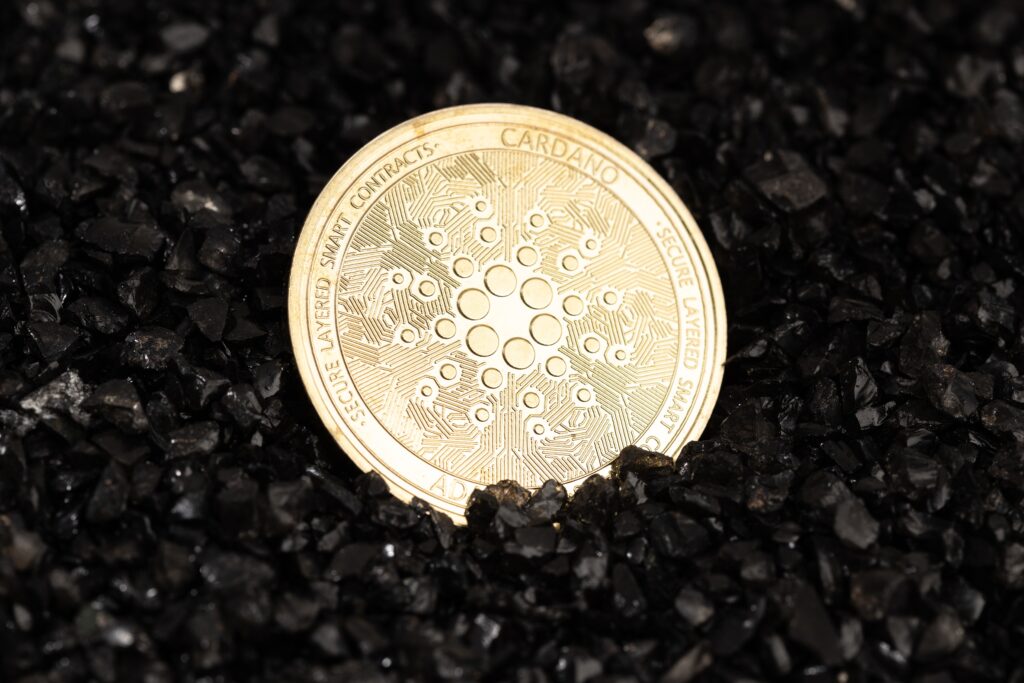 A popular cryptocurrency among retail, ADA is the 8th largest token with a market cap of $10.8 bln. The coin is currently down 90% from its ATH of $3 a year back.
Cardano is built by Charles Hoskinson, one of the co-founders of Ethereum. The blockchain platform is based on a scientific philosophy and takes a research-driven approach. The platform's native token, ADA, is used to power smart contracts and dApps.
This list can't be completed without the honourable mentions of Dogecoin (DOGE) and Polygon (MATIC).
The original meme coin DOGE continues to be popular among the masses, especially with Tesla CEO Elon Musk being a vocal supporter of Dogecoin. Now that he has acquired Twitter, it is possible that DOGE may even get integrated into the social media platform to be used by over 200 million active users. After all, DOGE can already be used to pay for merchandise at Tesla and SpaceX.
Polygon, on the other hand, is gaining a lot of adoption with several high-profile partnerships such as Meta, Starbucks, Robinhood, Stripe, Adidas, and Flipkart. The Layer 2 scaling solution has a $7.6 bln MATIC coin, which is down 70.5% from ATH.
Top 5 Highest Price Growth Coins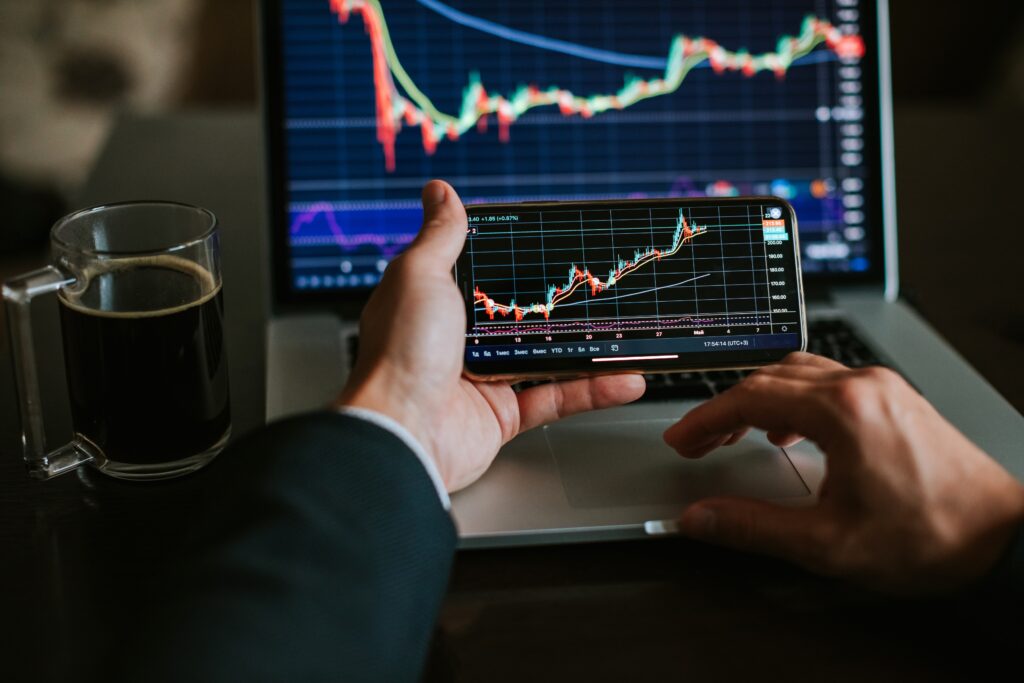 Now, we will take a look at the coins recording the most price increase in 2022, despite the downtrend. However, keep in mind that these are low-cap coins with an extremely low volume, making them easy to pump.
Proof of Memes (ETH2.0)
With an increase of 5,641% in price in 2022, Proof of Memes saw a ton of green in the deep red market. The coin is currently worth $0.00002 and is available at DEX Uniswap and MEXC for you to trade.
This layer 1 blockchain, which is made for meme coins, is a fork of Proof Of Work ETH (POM). One can mine POM with ASIC or GPU miners, while ETH and BNB projects can bridge using MemeConnect. The entire network is fueled by ETH2.0, and the token holders are qualified to receive a POM airdrop and participate in POM governance.
AlphaCoin (ALPHA)
Available only on the Uniswap DEX, AlphaCoin is up 1,580% this year and is trading at $0.00617. The coin has a total supply of 10 billion.
The ALPHA coin is the central currency for the Alpha Ecosystem. This ecosystem comprised Alpha City, a virtual world powered by Unreal Engine and developed and owned by its community, which can create, experience, and monetize content created within it. The project is basically building America's social business lifestyle metaverse.
Cult DAO (CULT)
Currently trading at $0.00000522, CULT has recorded an increment of 1,220% this year. If you want to trade this coin, you can do so at platforms like MEXC, CoinW, Bybit, Bitget, and KuCoin.
Transacting CULT contributes to the Cult DAO protocol by filling the DAO treasury gradually, which is achieved due to a 0.4% collection on all CULT transactions. And if you choose to stake your CULT tokens in the DAO, you get dCULT in exchange which can be swapped back at any time into the amount of CULT you staked originally, plus staking rewards.
Shido (SHIDO)
The price of the SHIDO token soared 1,050% this year to now trade at $0.000092. The token is currently available on DigiFinex, PancakeSwap (V2), Uniswap (V2), and Baby Doge Swap.
The token is native to the Shido protocol, which aims to provide the next-generation DeFi utilities as well as serve as a safe haven for investors. The project's Liquidity Pools are safely locked at Mudra Manager (BSC) and Team Finance (ETH) for 100 years.
The team plans to launch a series of products down the line, including Shido Chain, Shido Exchange, Shido Wallet, Shido Card, Shido Perpetual Platform, Shido Games, and Shido Market NFT.
Hillstone (HSF)
This asset-backed cryptocurrency recorded a 940% increase in its price and is trading at $0.80 at the time of writing. The token has a maximum supply of 100,000,000 HSF coins and is available to trade at MEXC, Gate.io, Huobi, Hotbit, and LATOKEN.
Operated by Hillstone Partners, the first M&A specialist in Korea, Hillstone Finance is a smart contract-based asset liquidity project which aims to provide liquidity to various on-chain financial products or physical assets. The platform provides flexible swaps between various ecosystems, such as ERC-20 and BEP-20.
By utilizing HSF tokens, the platform enables individual investors to invest in products such as bonds, private equities, and alternative investments that are inaccessible to individuals.
Investing in Crypto
With thousands of different cryptocurrencies available to trade and invest in, it can be overwhelming when you are just getting started in the world of cryptocurrency.
It can be pretty hard to navigate through the crypto markets, let alone decide which ones are best worth investing in. That's why we put together this list of top cryptocurrencies.
With the help of this list, you can protect your investment by choosing the major cryptos, which, while they do not offer amazing returns, are the safest options. And if you are looking for risky ventures to increase your investment, you can check out cryptocurrencies beyond the top names on the market.
But always remember that the crypto market is highly volatile and still a new but exciting asset class. So, always do your own research before investing in the cryptocurrency market.
Despite the risks involved, investing in cryptocurrencies can be profitable if done carefully and with a sound investment strategy.
Looking Ahead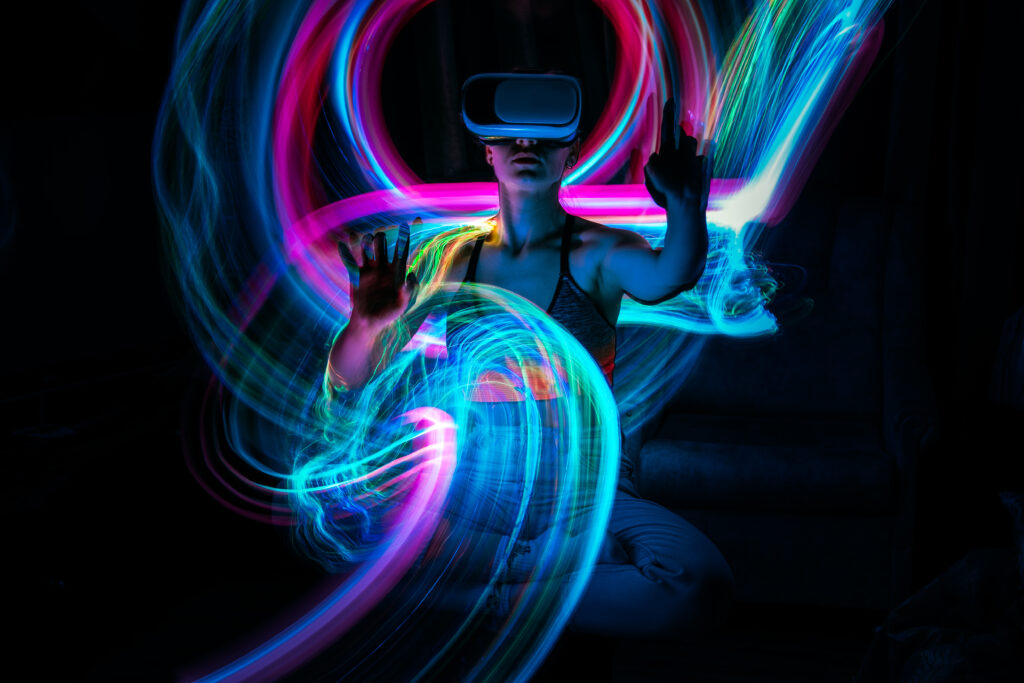 In 2022, overall, the price performance of crypto tokens has been extremely weak and primarily on the downside. After all, the collapse of TerraUSD and FTX has shocked the market.
It is a time of great turmoil for the crypto community as prices of all major cryptocurrencies crash, and many people have lost a great deal of money. Some projects have shut down completely, leaving the industry in a state of confusion and uncertainty.
However, there are some positive outcomes of the bear market. Many projects built on weak foundations have been forced to shut down, leading to a consolidation of the industry. Stronger projects will still be able to survive the crash and emerge even stronger, and this can lead to a more robust and resilient crypto market.
While the collapse of FTX and TerraUSD had a major contagion effect and has caused a lot of people to lose faith in the crypto markets, this might be a turning point for the crypto space, a chance to lay the foundation for a strong industry.