In 2022, the crypto market lost more than $2.55 trillion in value after the prices of the majority of digital assets went down 50% to 95% just this year. While prices are not looking to rebound anytime soon, blockchain technology continues to improve and gain mainstream traction.
Blockchain is an immutable digital ledger of transactions that can be programmed to record not just about everything of value.
Technology is considered one of the most important inventions of the 21st century. It has the potential to revolutionise the way the world does business and can have a profound impact on a wide range of industries.
Despite its potential, the technology is still in its infancy and faces several challenges that must be addressed before it can reach its full potential. Nonetheless, blockchain technology is advancing at a rapid pace.
Now, heading into 2023, let's take a look at the top three best-performing blockchains in 2022 that are sure to make a splash in the coming year too:
Ethereum (ETH)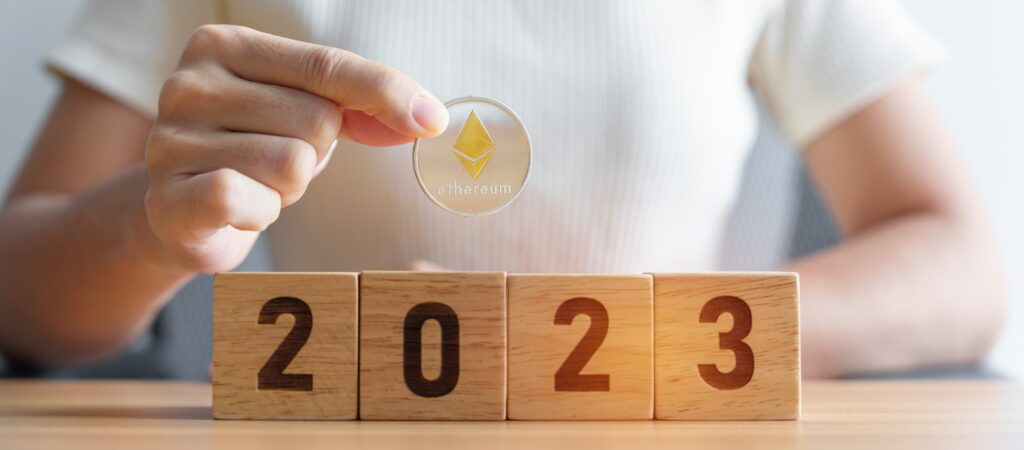 Founded in 2015 by Vitalik Buterin, Ethereum pioneered smart contracts, which are executed automatically once conditions are met, and became the largest cryptocurrency, second to only the crypto king, Bitcoin, which was created in 2008.
Even though Ethereum came to market years later, it has vastly exceeded its position in the market due to its unique technology. Its own cryptocurrency, Ether, which is used to pay for gas fees on the network, went on to hit $4,880 late in 2021 and is still considered one of the best crypto investments, especially after the "Merge" that shifted its consensus mechanism from Proof-of-Work (PoW) to proof-of-Stake (PoS).
The Ethereum Merge was a major software upgrade that went live in September and reduced its energy usage by 99.95%. With this significant market update, ETH holders can now put their inactive Ether to work and earn a return on their investment. This is an excellent opportunity for ETH holders to increase their investment in the Ethereum network.
In 2023, the Shanghai Upgrade is slated to come to the Ethereum blockchain, allowing validators to finally withdraw staked ETH from the blockchain. This brings ETH staking much closer to the general population who might not have liked the idea of locking their ETH up for the past 2-3 years.
The blockchain offers a variety of features that make it ideal for businesses and developers, and its smart contract functionality is unrivalled, allowing innovative applications to be built on the platform without any third-party interference. This innovation started with initial coin offerings (ICOs) and has grown to cover stablecoins, decentralized finance (DeFi), non-fungible tokens (NFT), and the metaverse.
Ethereum's focus on real-world functionalities and utility is expected by many to drive the next leg of growth. "We believe that the Ethereum Merge and really the Ethereum Surge could be a big factor in terms of increasing the use-cases for blockchain into new areas, including financial services," JP Morgan analysts said in an early December note, adding that this could further be "a catalyst for development in the cryptocurrency markets."
The leading blockchain is not only popular among retail but also used by enterprise companies. For example, Microsoft, JPMorgan, Intel, UBS, and Accenture are all members of the Ethereum Enterprise Alliance, which is a consortium of companies that are building applications on Ethereum's blockchain.
Ethereum is the most versatile blockchain in the world, and its popularity is due to its ability to be used for a wide variety of applications.
BNB Chain (Binance Smart Chain)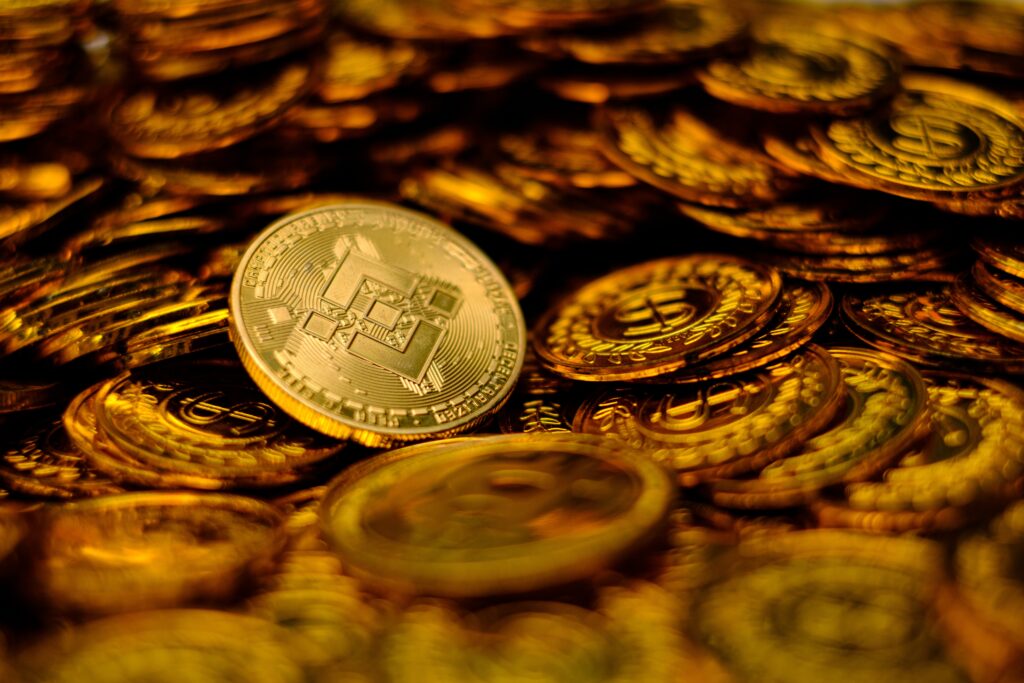 The leading cryptocurrency exchange Binance first introduced its very own blockchain called BNB Chain (previously Binance Smart Chain) in 2019. According to Marion Laboure, a research analyst at Deutsche Bank, Binance is the "biggest winner" of the current market and, after the FTX crash with market concentration (in crypto exchanges) "greater than ever."
Thanks to having access to Binance's vast ecosystem right from the beginning, BNB Chain has become the second most popular DeFi ecosystem after Ethereum. Some of the most popular projects on the BNB Chain include DEX PancakeSwap, money market platform Venus, meme coin Baby Doge Coin, Swipe, Tranchess, and P2E games CryptoBlades and Alien Worlds.
The BNB Chain offers a high throughput and low transaction fee blockchain with fast transaction completion times, which makes it an attractive alternative to Ethereum. This has helped it attract thousands of projects that can't afford to build on the latter but still want to serve a large community. However, it runs on the Proof-of-Stake system, with only 21 validators verifying transactions, compared to thousands on Ethereum.
The native blockchain of Binance is further optimised for trading and supports the Binance DEX – a DEX built on the BNB Chain. During this past bull market, Binance also launched a decentralized IDO platform called BSCPad on BNB Chain to help crowdfund and incubate crypto projects.
BNB meanwhile serves as the utility token within the Binance ecosystem, including the in-house blockchain. The coin that can be used to trade and pay fees was worth $685 at the bull market's peak.
Looking ahead to 2023, there is no reason to believe that the BNB Chain will not continue to be the top-performing blockchain. Furthermore, as the Binance ecosystem continues to grow and expand, so will the BNB Chain.
Polygon (MATIC) Polygon (MATIC), formerly known as Matic Network, has become one of the most popular projects in a short amount of time. It is a Layer 2 scaling solution that enables fast, easy, and secure off-chain transactions for Ethereum using Zero-Knowledge Proofs (ZKP). This way, it provides a scalable and easy-to-use platform for Ethereum-based applications.
Polygon's technology is based on an adapted version of the Plasma framework, and it uses a network of side chains to provide scalability. The project has a very active development team, which is currently developing three ZKP scaling programs to support its growing mainstream adoption. 
The project is already seeing significant traction, with tons of projects building on Polygon, with the likes of OrbCity and y00ts planning to migrate to the platform as well. As per recent stats, about 800,000 smart contracts have been deployed on Polygon.
The notable developments for the Polygon ecosystem in 2022 involved being the only blockchain-oriented firm to join the Disney Accelerator Program, becoming a home to Reddit NFTs, partnering with Meta (previously Facebook) to release a toolkit for Instagram users to mint and sell Polygon-based NFTs, assisting Nike on its digital asset platform Swoosh, and launching Starbucks' loyalty reward platform, in addition with collaborations with Flipkart, Robinhood, Wild Card, and Midnight Society.
It is also backed by some of the big names in the space, including Binance Labs, Coinbase Ventures, Galaxy Digital, Sequoia Capital, Andreessen Horowitz, Alan Howard, Tribe Capital, Tiger Global, Softbank Capital, and MetaStable Capital.
Polygon's native token MATIC, meanwhile, is among the top 10 cryptocurrencies with a market cap of $7 billion, with 1 MATIC worth $0.78, 73% off its ATH.
These combined factors — strong team, community support, and partnerships — make Polygon a very strong project well-positioned to become the top-performing blockchain of 2022.
Final Word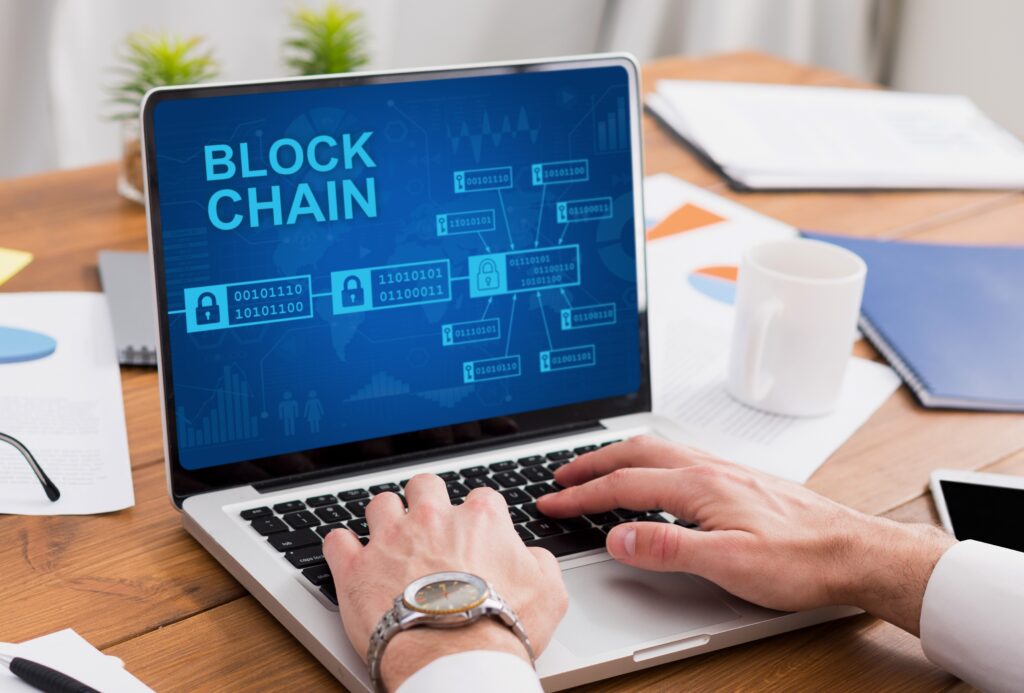 It is safe to say that the top 3 best-performing blockchains in 2022 have been Ethereum, BSC, and Polygon. These three have a strong track record of stability and growth and are well-positioned to continue their momentum in the coming years. 
According to Bank of America (BofA), crypto remains "in the first innings of a major change in applications that will take place over the next 30 years", and a shift to projects with real-world functionality may accelerate industry maturity.
These three blockchains are trying to achieve just that, and as such, can be expected to be the best performing in 2023 too!