If you haven't tried staking cryptocurrencies yet, this is the sign you've been waiting for. More and more investors are now staking because of its rewarding features. Imagine earning more than the interest rate a bank can give when you deposit your money in a staking pool for a year. Your APR can easily go as high as 15% if you choose the right network and staking platform.
One of the popular networks among investors is Polkadot (DOT). Apart from the stability of its network, it also pays a good amount of rewards to users. You can stake DOT with your digital or hardware wallet. Staking with a digital wallet is the more convenient way to stake since all you have to do is connect your hot wallet (e.g., Metamask or Trust Wallet) to the staking platform to confirm the transfer of your coins to the staking pool or validator.
What challenges investors today is the idea of staking with a hardware wallet—an offline wallet used to keep cryptocurrencies more safely than digital coins. Read on to find out more about Polkadot staking with Ledger.
What Is Polkadot?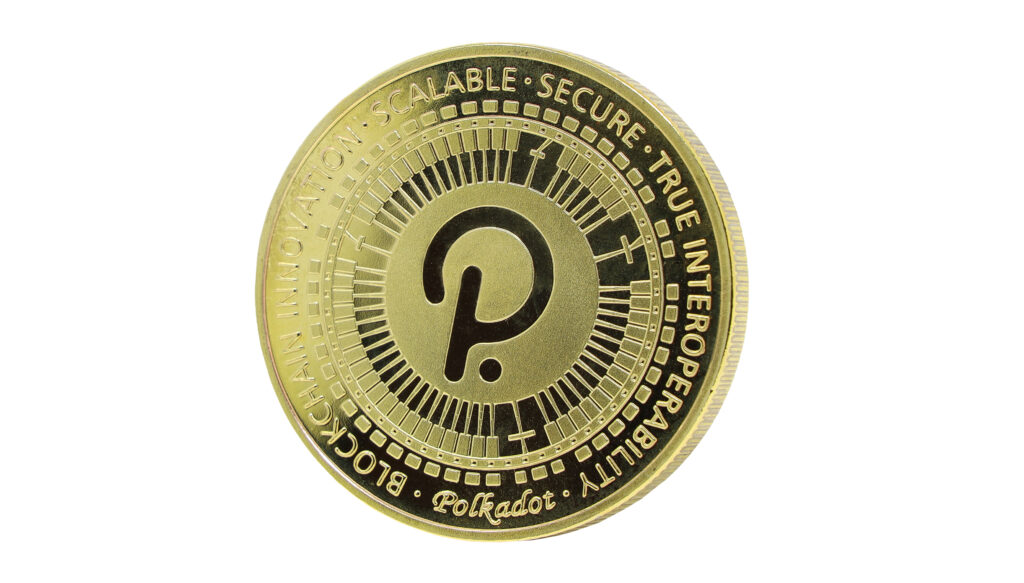 The goal of Polkadot (DOT) is to help build a new decentralised network where different blockchains may interoperate safely. Polkadot's network is secured using a Nominated Proof-of-Stake (NPoS) protocol. There are two options for Polkadot's token holders – to be a validator or to be a nominator of a validator. When an investor becomes a validator, they operate the node 24/7.
Polkadot has great features that make developers and investors speculate about it being the Ethereum Killer. Polkadot has native compatibility, fork-free upgrades, interchain connectivity, instant security, a plug-and-play modular framework, and multiple languages. Combined, these features make the network efficient, fast, and scalable.
Polkadot is a blockchain like Ethereum but with different features. If you are a blockchain project developer, you can develop projects on this platform. If you are an investor, you can use decentralised apps built on Polkadot to make money. You can get deeper into the details of Polkadot in this comprehensive beginner's guide to Polkadot.
What is Polkadot Staking?
Polkadot staking is simply staking your DOT to get rewarded. When you stake Polkadot, you deposit your DOT tokens into a staking pool with other investors. When the pool is ready to make new blocks, it randomly selects a validator which receives rewards if it successfully makes a new block.
There are instances where the staking platform doesn't indicate a lock-up period. However, most staking platforms require your digital assets to be in their custody for maximised benefits. The longer you stake your coins, the more you can earn. That's how Polkadot staking works. You will also discover platforms that have higher interest rates than others. RockX, for example, provides more than 10% APR for those staking Polkadot. In choosing the platform where you want to stake, consider the APR, lock-up period, and the options offered.
How Do You Stake Polkadot?
The good thing with Polkadot staking is that you have many options to choose from. You can stake on different platforms simultaneously; you can stake other coins while staking Polkadot, and so on. The most common way to stake Polkadot is to use your digital wallet. If you have MetaMask or Trust Wallet, you can use those to stake Polkadot. Your digital wallet serves as a key to getting into most decentralised platforms. You also use it to confirm transactions.
On top of using digital wallets, there's also an option to use a hardware wallet like Ledger. A hardware wallet is a physical crypto wallet that you can hold. It's where you can store your crypto and stake it without connecting to the internet. A hardware wallet is more secure and shields an investor from hacks and attacks that can happen with a digital wallet.
What is Ledger?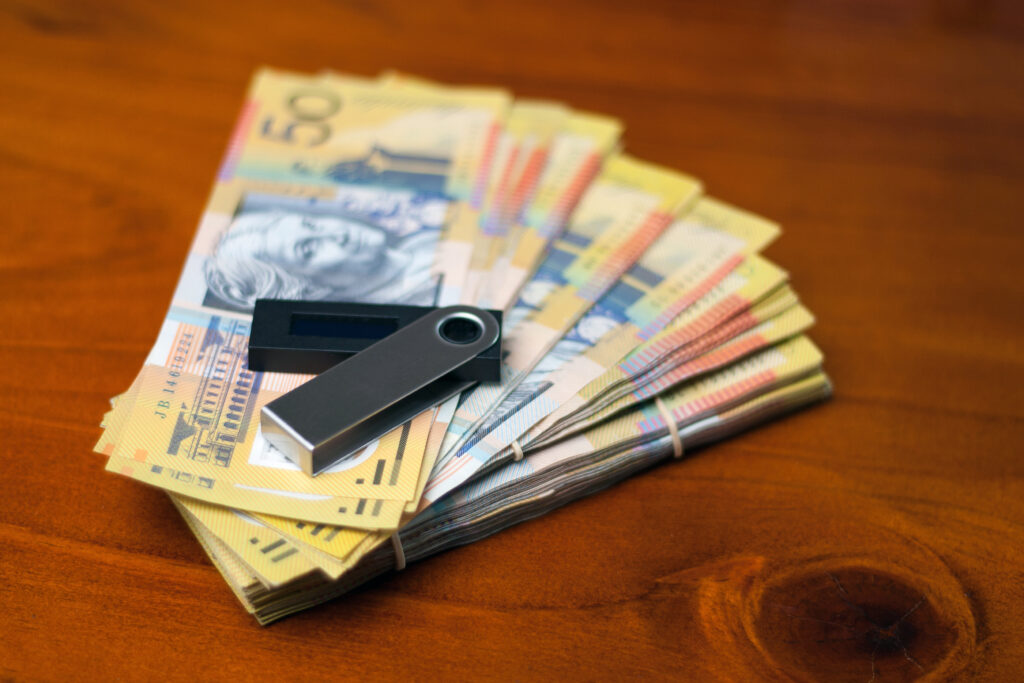 Speaking of staking with a hardware wallet, Ledger is one of the most popular wallets you can use to stake Polkadot. Ledger is a firm headquartered in Paris with offices in the United States. It issues Ledger wallets for storing the user's private keys offline. The wallets are multicurrency, which means that you can store BTC, ETH, DOT, and other cryptocurrencies. Users use Ledger to protect themselves from the vulnerability of digital wallets. So, even if they are offline, they can use their wallet to stake their crypto.
How Do You Stake Dot With Ledger?
How do you stake DOT with Ledger? According to its official website, there are three simple steps to stake DOT with this wallet. Here's how you can get started staking DOT with Ledger.
Step 1: Buy and Set up a Ledger Hardware Wallet
Before you get started, you'll need to own a Ledger hardware wallet. At the time of writing, Ledger sells three different versions of their wallet – Nano S, Nano S Plus and Nano X. We recommend the Nano S Plus for DeFi beginners, but do consider the Nano X if you would like your hardware wallet to have Bluetooth capability. As for the Nano S, look at it if you primarily hodl your crypto and don't intend to trade or participate in DeFi. Many people also use the Nano S as their backup hardware wallet.
Step 2: Download Ledger Live
Ledger Live is an app designed to set up users' devices and manage their cryptocurrencies. With this app, you will have access to the crypto services you need, including staking Polkadot.
Step 3: Profit
The final step is growing your money. Once you are in control of your assets, you can transfer your DOT to your wallet using your Ledger address. You can also buy the tokens directly through the Ledger Live app and earn interest through the same application.
When staking DOT with Ledger, you have to be mindful of the minimum DOT. Ledger requires at least 40 DOT before you can stake. The minimum requirement changes from time to time. Users can also obtain their rewards every "era," which is usually 24 hours. The rewards will depend on the number of tokens staked. The more tokens you stake, the more rewards you can earn.
Conclusion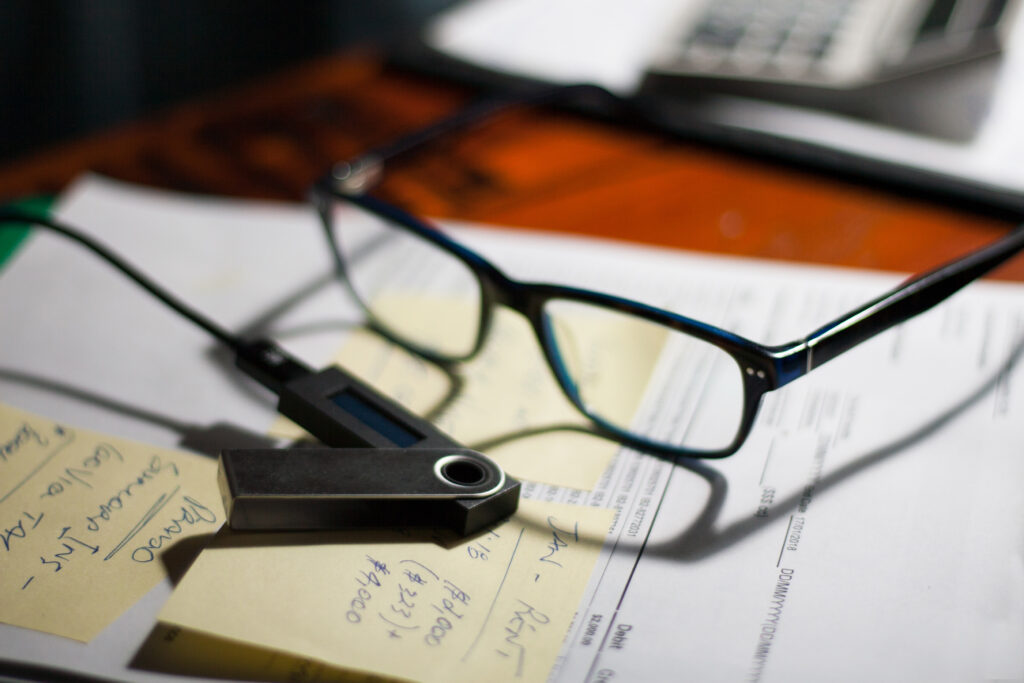 Staking with Ledger is more secure for some investors. If you are looking for a safe way to stake your Polkadot and have extra money to buy a Ledger wallet, consider doing so. Rather than using a digital wallet, which is hackable at any time, utilise a hardware wallet, especially if you have a massive amount of crypto to protect.