Cronos is a powerful and secure public blockchain platform that enables businesses and developers to build sophisticated decentralised applications (dApps).
In short, the platform is built atop the industry-leading Ethermint, which provides a high degree of security and reliability. In addition, the Cronos chain offers a wide range of features and tools that make it easy to develop and deploy dApps. Now, let's take a deeper look!
What is Cronos?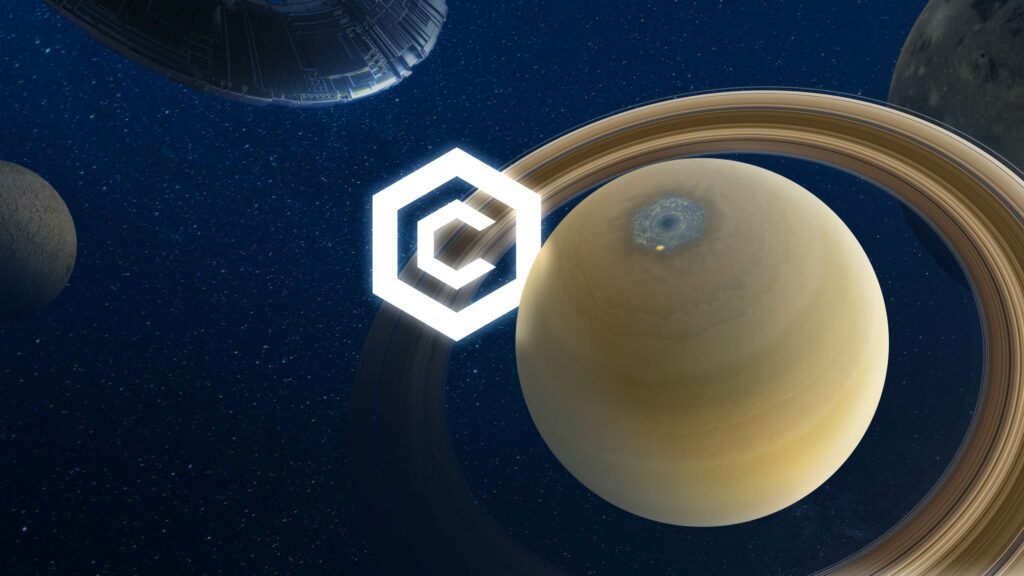 Cronos is an Ethereum-compatible blockchain built on top of Cosmos, allowing the chain to take advantage of Ethereum's ecosystem as well as Cosmos.
This public blockchain network is backed by Crypto.com and Crypto.org. Cryto.com was founded by co-founders Bobby Bao, Gary Or, Kris Marszalek, and Rafael Melo in 2016 as Monaco Technologies. In 2018, the company rebranded into Crypto.com.
Crypto.com also has its own public and permissionless blockchain, Crypto.org, which is a fully decentralised network with fantastic speed and low fees. This chain aims to drive mass adoption of blockchain technology through use cases like payments, DeFi and NFTs for the public good.
It was in late 2021 that Crypto.com announced the launch of Cronos' mainnet beta. And in November 2022, Cronos celebrated the first anniversary of its mainnet launch, noting that during this period, they achieved more than 60 million on-chain transactions, reached 1 million Unique Wallet Addresses (UWA), had over 400 Dapps built across DeFi, NFT, Gaming, and Infrastructure, and joined the super league of top 10 chains globally by TVL.
Cronos aims to massively scale the community of Web3 users by providing builders with the ability to immediately port apps and crypto assets from other chains at a lower cost, higher capacity, and faster finality.
It is one of the few chains where the definition of Cronos is, above all, the community of users. That's why it is trying to make it as easy as possible for any creators across all chains and applications to reach a billion users worldwide.
What Makes Cronos Different?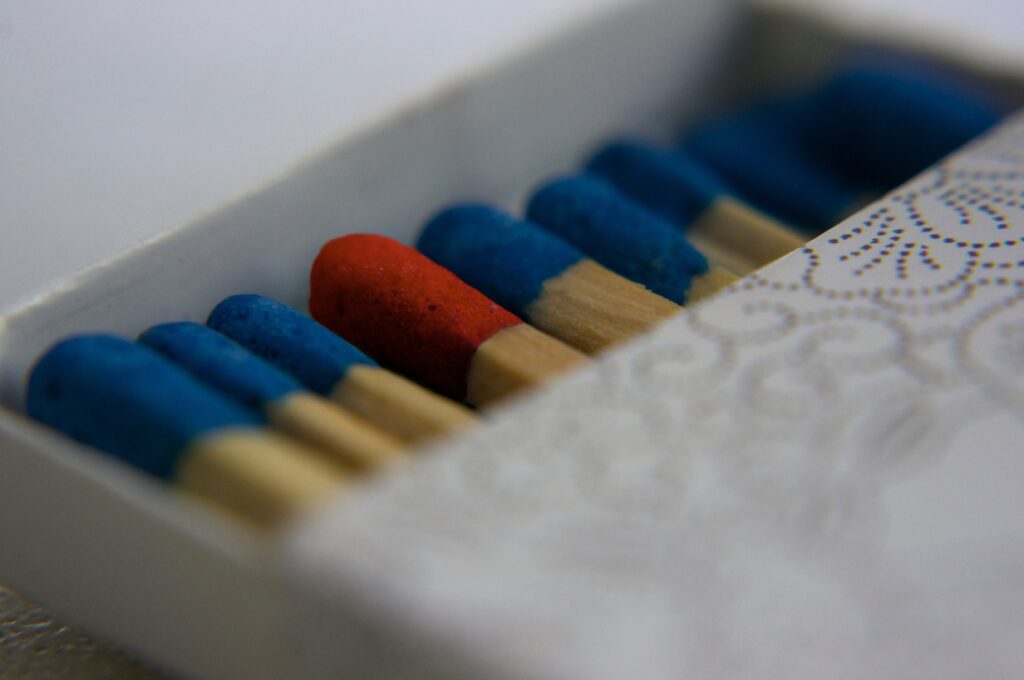 As stated above, Cronos uses Cosmos SDK, another proven blockchain technology supported by a broad, active developer community. The Cronos blockchain is interoperable with popular Cosmos chains like Cosmos Hub through Inter Blockchain Communication Protocol (IBC) in a frictionless, trustless manner. This allows for simple and safe token transfers between Cronos and the other chains in the Cosmos SDK and IBC ecosystem.
Users can transfer CRO from their own parallel blockchains into Cronos using its decentralised bridge, which leverages IBC protocols. By enabling IBC channels on Cosmos Hub, the platform has enabled the transfer of cross-chain tokens into the Cronos ecosystem to provide opportunities for DeFi-generated earnings for a wider community.
The Cronos chain is actually built upon Ethermint, a scalable and interoperable Ethereum, built on Proof-of-Stake (PoS) with fast finality using the Cosmos SDK. The Cronos EVM Chain claims to be the first Ethereum-compatible blockchain built using Cosmos Software Development Kit. The Ethermint blockchain framework, upon which the Cronos chain is built, is designed to run vanilla Ethereum as an application-specific Cosmos blockchain.
In addition, Cronos uses Proof of Authority (POA), which is a more streamlined and scalable consensus mechanism that maintains the security of the network with a range of validators that many different parties run.
Cronos users desire DeFi-retail applications with a clear value proposition and a straightforward user experience. Being built on top of Ethermint allows Cronos to quickly migrate apps and smart contracts from Ethereum and other chains that are compatible with the EVM. Cronos transaction fees are also cheaper than those of Ethereum's mainnet.
This way, the Cronos chain is designed to expand the Web3 ecosystem significantly, allowing developers to build an ecosystem of DeFi, NFT, and Metaverse applications smoothly.
The Ecosystem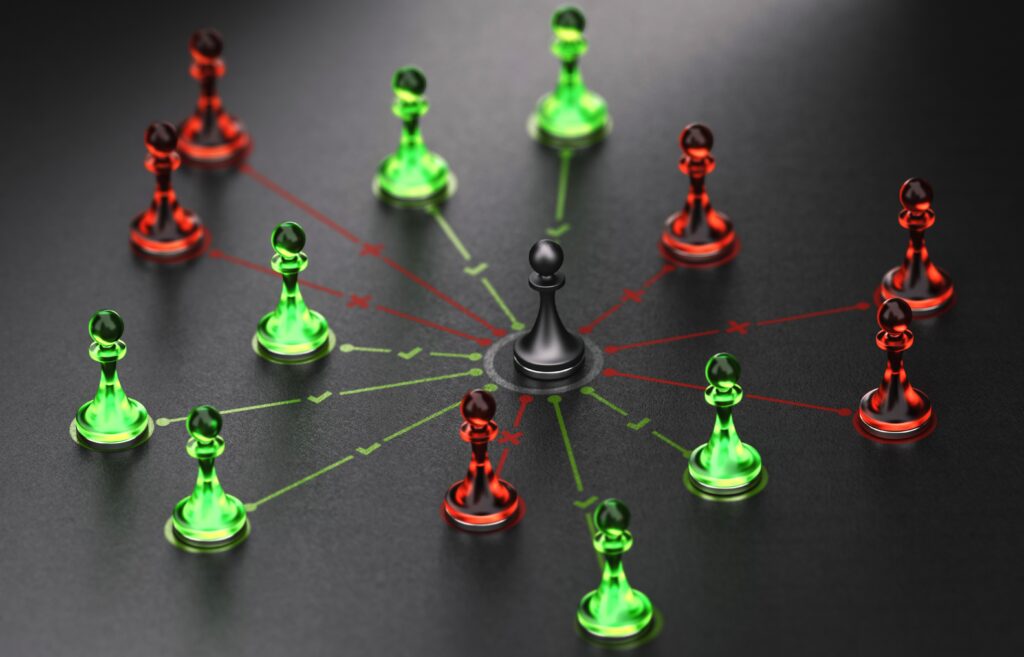 The Cronos is an open-source and permissionless blockchain, meaning anyone can start building and using it without authorisation from a central authority.
Similar to its competitors, Cronos' mission is to enhance the technology behind the blockchain, especially with regard to its scalability, interoperability, and usability. It further aims to enable multi-chain interoperability, expand IBCs bridges into multiple blockchains, and support multiple assets built on top of Cosmos.
Already, many developers are building innovative applications on the platform ranging from decentralised exchanges, lending & borrowing protocols, AMMs, yield optimisers, digital collectables, NFT marketplaces, cross-chain swap protocols, and much more.
Some developer tools you can use on Cronos include Crypto.com, MetaMask, OpenZeppelin, DeFi Wallet, Trust Wallet, Truffle, Ganache, Covalent, Moralis, Chainalysis, The Graph, Blockdaemon, Gnosis Safe, and many others.
The vast ecosystem of Cronos is powered by its native token called CRO, which also fuels the Crypto.com exchange that offers a mobile trading application, payment and lending service, and a crypto credit card.
CRO is a $1.8 billion market cap cryptocurrency currently trading at $0.072, according to CoinGecko. The token is down almost 93% from its all-time high (ATH) that it hit a year ago. The maximum supply of CRO tokens is 100 billion.
Developed by CRO Protocol Labs, CRO tokens can be mined using GPUs and ASICs. You can also earn them via staking and as transactional bonuses awarded by Crypto.com.
The utility token was known as the Crypto.com token before being changed to Cronos in February 2022. CRO holders enjoy the benefits of discounted fees, higher earnings for lending, and priority services when using the platform.
Moreover, with mass adoption expected of CROs by 2025, Cryptopolitan expects that the cryptocurrency will receive a huge amount of support from investors and could achieve its best market price possible of $2.7807 by the end of 2022-2024.
The Accelerator Program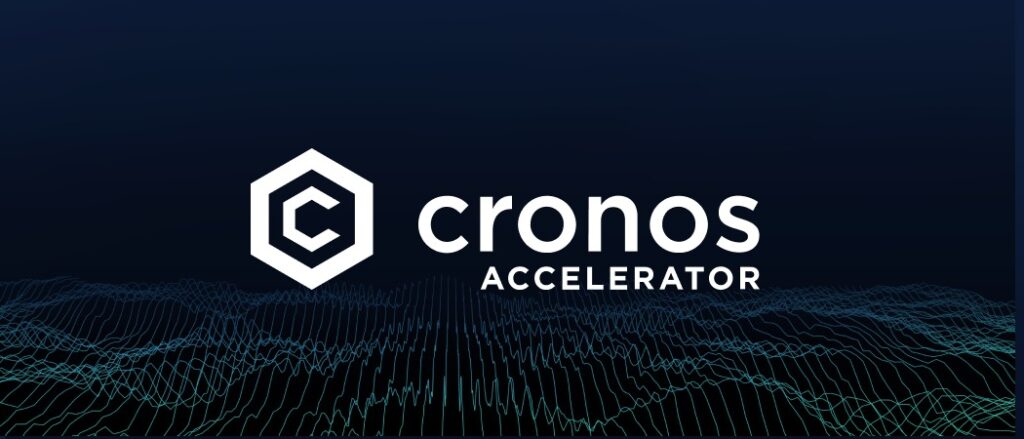 As stated above, the Cronos chain offers tons of benefits in terms of scalability, interoperability, and EVM compatibility. But in addition to that, there's also a funding program to encourage developers to build on the Cronos platform.
The Cronos ecosystem grants program is designed to support early-stage projects on Cronos Chain by providing seed funding for initial product development and technical support. Cronos (CRO) grants are awarded to projects in the areas of DeFi, NFT, gaming, metaverse, tools, analytics, critical infrastructure, social good, and community engagement.
Impressively, Cronos' EVM fund can offer grants to blockchain projects up to $1 million per project.
Additionally, Cronos (CRO) claims that Cronos Play has the potential to offer a variety of benefits to game developers, such as insightful data from the chain, wallet authentication, and authorisation, as well as the ability to transfer tokens and NFTs inside of games. They state that Cronos can instantaneously connect a Dapp with any Ethereum platform or dApp. Meanwhile, through NFT Faucet, game developers can test their NFT project before it goes live.
And for those looking to grow their projects, the Cronos Accelerator is currently offering a 10-week program. Developers building projects in segments like DeFi, GameFi, and Infrastructure on the Cronos Chain are prioritised in this Accelerator.
But remember, the program is for early-stage startups that have yet to go through any rounds of institutional fundraising, but of course, a working prototype or MVP helps a project get selected.
Besides the potential to earn $100-300k in seed funding from Cronos Labs along with grants to sponsor and support security audits and subsidise paid services such as commercial node services, and production gas fees, Cronos' Accelerator program offers much broader services, including mentoring sessions from experienced Web 3.0 industry mentors and masterclasses & fireside chats with industry veterans.
Marketing support, weekly advisory sessions, introductions to Crypto.com App & Exchange teams, and networking with leading crypto VC funds are among the most promising benefits offered by this program.
The accelerator program boasts an impressive line of partners, viz., Mechanism Capital, The Spartan Group, Crypto.Com, OKX Blockchain Ventures, Ubisoft, IOSG Ventures, Protocol Labs, AP Capital, NGC Ventures, Altcoin Buzz, Dora Hacks, Path DAO, Avocado DAO, LIF, Rebase Ventures, Faculty Group, Simmons Simmons, Long Hash Ventures, Huobi Ventures, and RockX.
Building on Cronos
Cronos chain clearly comes with many features that make it attractive among developers. For instance, being highly secure and reliable while offering a wide range of tools that make development and deployment easy makes it an excellent option to build dApps for the masses.
But, when building on Cronos, you need to connect to an API. That's where RockX comes into the picture. It is a popular node API provider that gives instant access to robust and scalable infrastructure to start building on Cronos immediately without delay.
RockX's access node API provider gets exclusive access to the Cronos chain through its public shared and dedicated nodes. Both these types of access nodes are further available in full nodes, which store complete blockchain data, and archive nodes. It contains full blockchain data as well as an archive of historical states.
To avail of these services, you can either opt for a free or a growth plan. In its free plan, you get a total of 3,000K monthly or 100k/per day requests in addition to high availability, seamless user experience, and dedicated customer support.