It's been a week since the much anticipated Shapella Upgrade, and we can finally take a look at the impact this has had on the Ethereum network. In a nutshell, Ethereum has proved itself to be a highly robust blockchain ecosystem, and people seem more excited about staking becoming more accessible rather than withdrawing or exiting the network altogether. Taking a closer look at the details based on Nansen's data, let us examine how the sentiment is reflected.
Post-Shapella Withdrawal Data
Although there was an initial surge of withdrawals from the Ethereum network post-Shapella Upgrade, that has since tapered off, and we are now seeing a renewed interest in ETH staking. The amount of ETH deposited per day now far exceeds withdrawals happening on the network. Of course, the total amount of locked ETH has seen a large drop as people withdrew ETH post-Upgrade. However, it appears that people are primarily withdrawing their ETH rewards and not exiting the chain entirely.
Under 15% of ETH validators (83,194) have opted for partial and full withdrawals with the vast majority of them opting for partial withdrawals. This refers to the automatic withdrawal of ETH rewards only. Furthermore, of the 577,652 validators on Ethereum, only 29,036 (or 5.028%) are waiting to exit the network entirely. This amounts to 938,509 ETH out of 18,748,663 ETH that will be leaving the network entirely – 5% of all staked ETH.
We are also seeing some delays with withdrawal processing, with a round of withdrawals taking over 4 days.
We can also see that the price of staked ETH is still higher than the price of ETH ($2,076 at the time of the screenshot). Furthermore, the amount of ETH staked in the last 24h has also increased marginally by 0.2%.
Another interesting thing to note is that only 14.5% of circulating ETH is being staked, which is well below the industry averages of 50-70%.
Of the entities withdrawing ETH, 41.8% belong to Kraken, followed by 20.1% by Binance and 13.5% by Coinbase, possibly due to the ongoing regulatory uncertainty in the US around ETH staking that resulted in Kraken being banned from ETH staking.
Another interesting thing to note is that the largest single-entity depositor is still Kraken, accounting for almost 7% of all staked ETH, with Huobi coming in 15th place at 0.6%.
Meanwhile, ETH staked on LSDs have been steadily increasing over time with Lido in the lead.
What This Means for Ethereum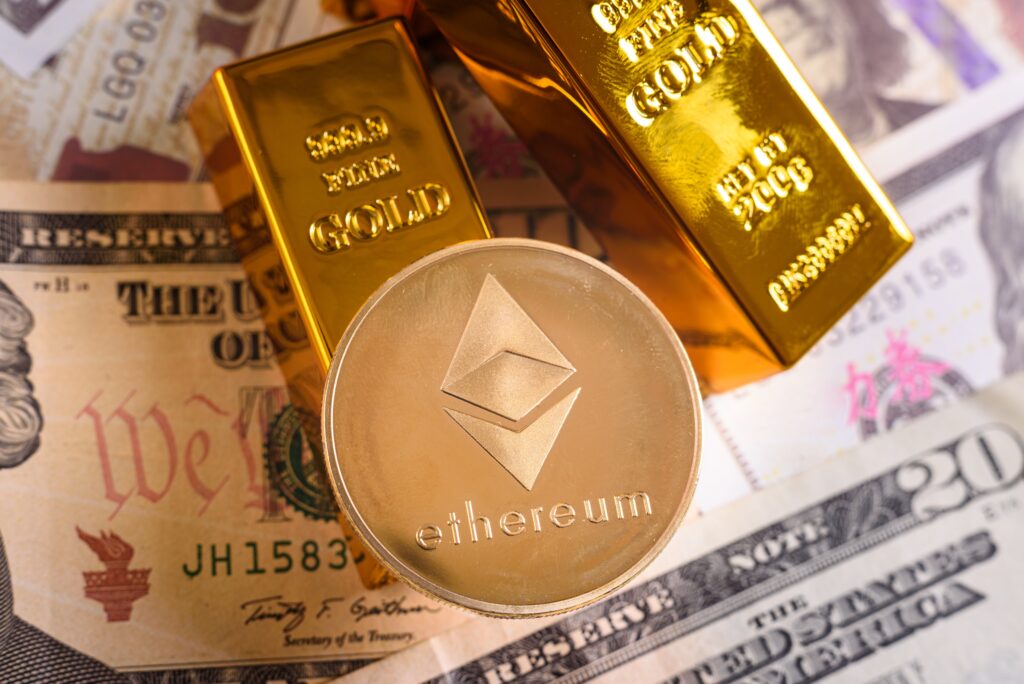 Based on the above observations, we can safely say that the Ethereum blockchain has anchored itself as a crypto and DeFi hub that is robust and worth participating in beyond the potential short-term monetary rewards.
The interest in ETH liquid staking also shows large retail interest in more accessible ETH staking that doesn't require a minimum investment of 32 ETH or an indefinite lock-up time. Overall, the Ethereum network looks healthy, allaying some initial fear of the network's coin falling in price after the Shapella Upgrade.
As observed by Zhuling Chen, CEO of blockchain infrastructure and staking company RockX, "Barring any major industry happenings, the Ethereum ecosystem has great room for growth in the coming months, especially as the practice of liquid staking becomes more seamless post-Shapella." He also predicted that the Shapella Upgrade would be a game-changer in a feature with Coindesk.
Early data is proving him right as interest in ETH liquid staking rises and interest in full withdrawals from Ethereum remain low.
Experience Optimal ETH Liquid Staking on Bedrock
Bedrock, launched by RockX and optimised for the Shapella Upgrade, went live earlier this March. With a focus on transparency, security and compliance, it is the most optimised ETH liquid staking solution that has been launched. Withdrawals have successfully been made through Bedrock, which has been audited by PeckShield. Its white paper and smart contract are also open and available for anyone to view and scrutinise.
Designed with innovative architecture and a focus on security and compliance, Bedrock is the ideal ETH liquid staking solution. Find out more about Bedrock through the website, speaking to our friendly team members, or looking at our other blog posts.