A brand-new sophisticated staking portal designed to meet the comprehensive needs of institutional staking is here. RockX, a leading staking solution provider in Asia, is thrilled to announce a brand new staking portal to better serve the needs of its institutional clients.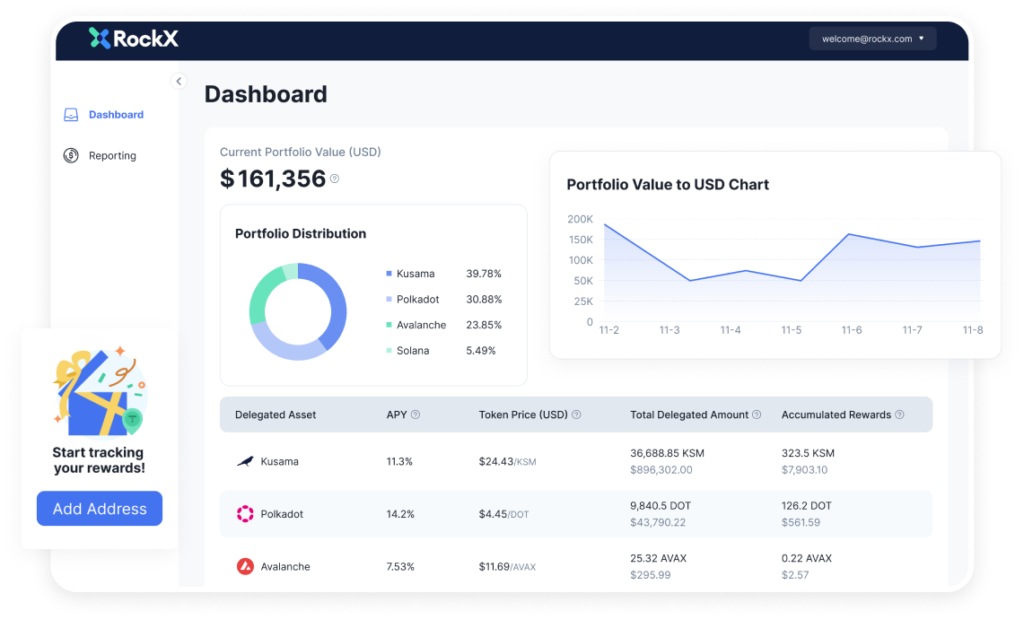 As a well-established, verified staking provider with Staking Rewards, RockX is not new to the crypto staking industry. This new staking portal was developed to enable existing and new users alike to manage, view, and track their positions across all chains they are staking on from a single platform. The unified view will allow users to seamlessly track their staking positions and rewards, and provide analytical insights to enable optimum staking yield.
As builders in the Web3 space, we want to continuously help to make staking more accessible and secure for institutions and all individual users. This portal will allow users to capture their daily reward history and token holdings at a glance, thus significantly reducing the technical complexity and improving user experience.

Zhuling Chen, CEO, RockX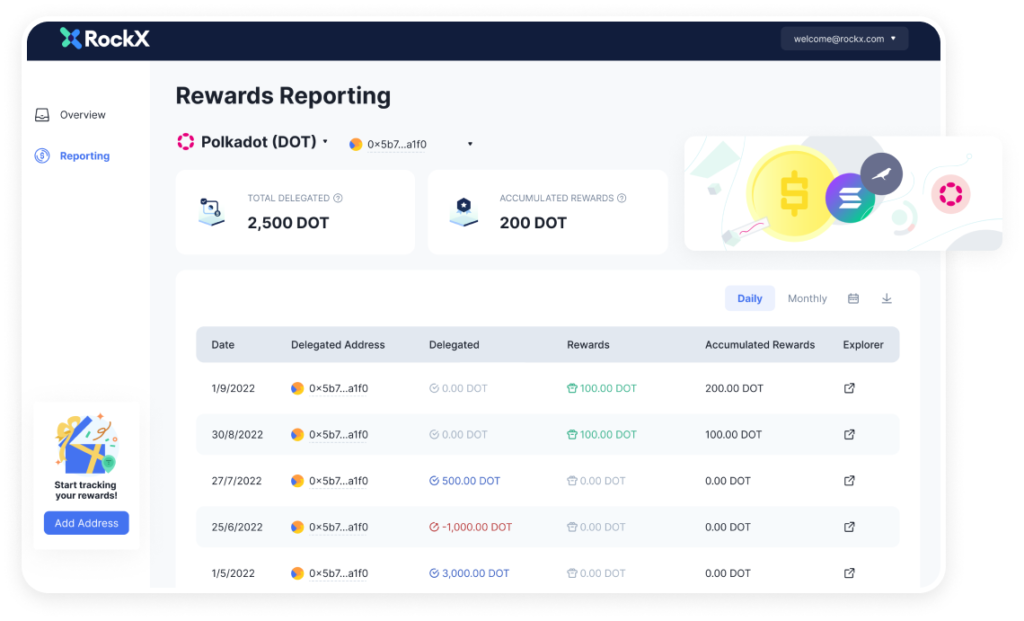 The staking portal is currently in its beta launch phase and features a unified portfolio dashboard and rewards reporting. In the near future, the features will be expanded to include direct delegating and staking via the portal, and a private dashboard for partners. All RockX validators will be supported on this platform in the time to come.
About RockX
RockX (www.rockx.com) is a global blockchain node network to staking, data, and security. The team is equipped with a wealth of experience in mining, staking, protocol research, and infrastructure design. In recent years, the company has built access node APIs for popular Layer 1 and 2 protocols for developers and helps companies seamlessly access and interact with blockchains.
With over USD 900 million worth of tokens staked, RockX is one of Asia's leading staking platforms. Focusing on serving institutional and high net-worth clients globally to compound their returns on cryptocurrencies, RockX is always open to collaborating with synergistic partners & innovative Web 3.0 projects, ultimately helping to build the decentralised financial ecosystem.