As the crypto world eagerly awaits Ethereum's Shapella upgrade on 12 April 2023, RockX is prepared to receive the upgrade. As one of the leading Web3 infrastructure providers in the Asia-Pacific region, RockX is committed to delivering the best possible experience for its users.
The upcoming upgrade is a significant step in the evolution of the Ethereum network. It is a major upgrade set to take place at epoch 194048. This is scheduled for 22:27:35 UTC on April 12, 2023. This upgrade will bring a range of new features and improvements to the Ethereum network, most notably, the ability to withdraw staked ETH. That's why we believe that it's imperative to make sure that users are able to take advantage of the enhanced features and improvements. With over 7000 validators managed by RockX, we have been proactively taking steps to ensure Shapella-readiness.
Cheapest, Fully-Automated ETH Direct Staking From Day 1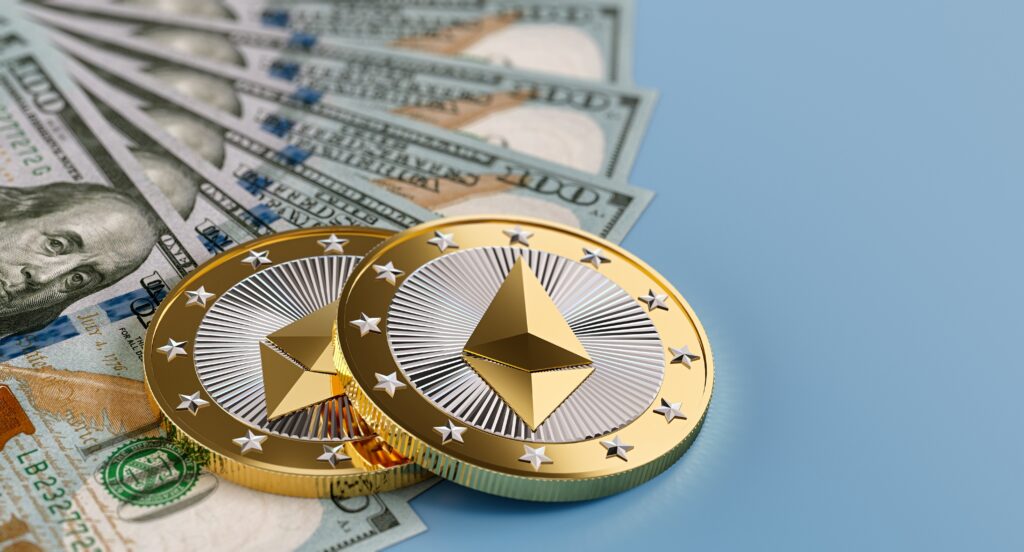 RockX is prepared for withdrawals for clients who have directly staked ETH through our platform. We are proud to share that we have successfully withdrawn on the Goerli testnet.
As part of the Shapella upgrade, we will also enable non-custodial self-staking for ETH direct staking in April. Staking ETH tokens will be much easier as users will be able to do it with just a few clicks or a simple API integration without the need to worry about complicated deposit data or validators. Staked ETH tokens will be transferred from the user's wallet directly to the Ethereum staking smart contract via an audited intermediary smart contract, guaranteeing the safety of user funds. More details will be shared at a later date, but we look forward to bringing this to you. Other future announcements to look forward to involve us integrating ETH staking with a few major custodian and asset management companies. Do follow along to be the first to learn more.
In addition to having 0 charges on block rewards for our clients, RockX has also reduced the commission of transaction and MEV fees to just 20%, which will be settled in real-time through a smart contract. We hope you are as thrilled as we are to be able to offer this considerably competitive pricing.
Bedrock: ETH Liquid Staking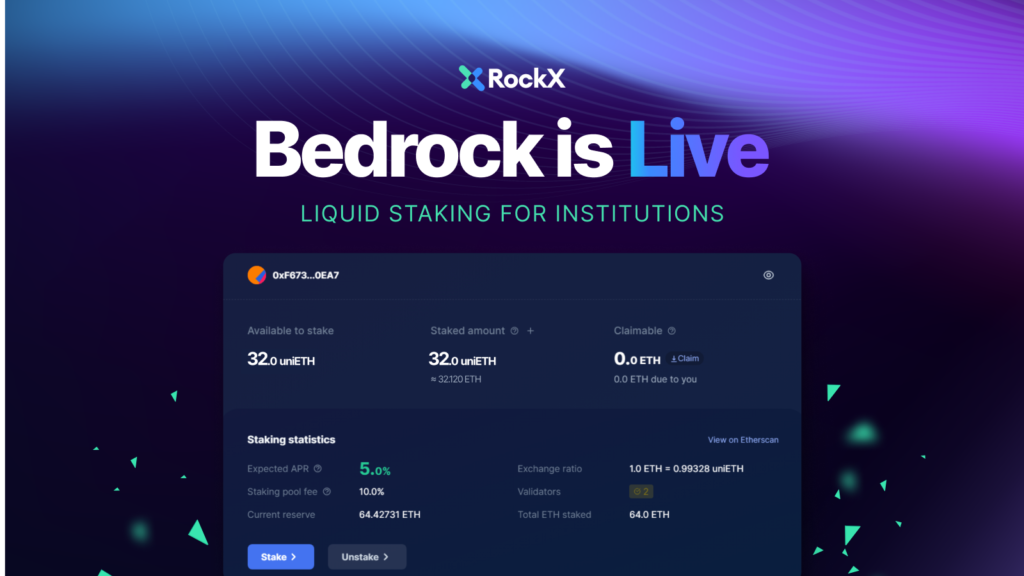 Since its launch in March, we have received an extensive response and substantial interest in our liquid staking protocol, Bedrock. Currently, we are in the process of onboarding customers, and the protocol has been running smoothly so far. Bedrock is also Shapella-ready, which we are very pleased to share with you. We have successfully withdrawn validators through Bedrock automatically. This means that Bedrock users may look forward to being able to withdraw their staked ETH at the simple click of a button at the point of the completion of the Shapella upgrade. We are currently in the process of producing a litepaper for Bedrock, but the whitepaper is available for viewing now.
In the coming weeks, we will announce more details about liquidity incentives, partnerships, and governance for those interested in learning more about Bedrock.
Partnerships with Other Protocols
To ensure successful withdrawals on all fronts, RockX is also working very closely with Lido to ensure that we are ready for Lido V2.
RockX is committed to delivering the best experience for its users. With the upcoming Ethereum Shapella upgrade, the team is taking final steps and rigorously testing to ensure that users can take full advantage of the upcoming upgrade. RockX is ready to deliver an optimal experience for its users as Ethereum undergoes the Shapella upgrade.