We all want to get rich. We seek passive income, and in these times, with the crypto space developing rapidly, one of the profitable ways to earn passive income is through staking.
As such, we explore some of the top ten staking coins that can earn you high rewards and yields.
Polkadot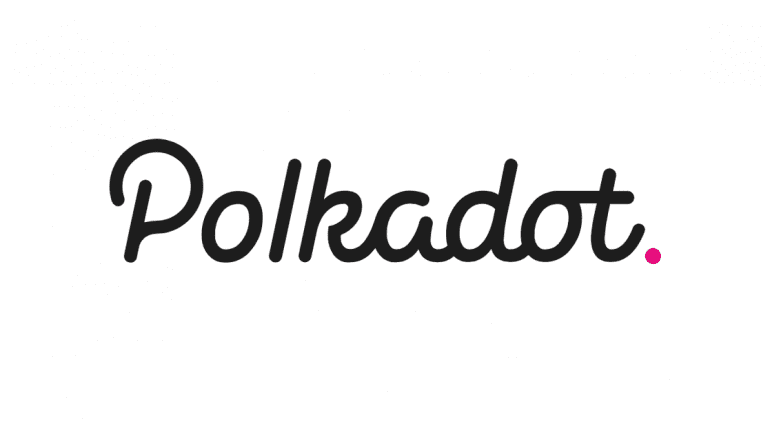 Polkadot (DOT) calls itself the next-generation blockchain, aiming to connect blockchains into an efficient and scalable network that functions with their native DOT token. In direct competition with Ethereum and Cardano, Polkadot looks to improve on its issues and create a fair, secure, and resilient network for users and developers.
Polkadot uses a unique consensus mechanism called NPoS (Nominated Proof-of-Stake). The mechanism increases the reliability and security of the network, with two groups, Validators, and Nomitarors. Nominators choose capable validators and stake their DOT. And Validators have the task of assuring that the network runs smoothly. Polkadot is one of the best proof of stake (PoS) coins out there.
Investors staking DOT can expect a safe 13-14% return. The unbounding period is 28 days.
Oasis
Oasis focuses on privacy and fostering a responsible data economy. Even if still has a small-cap, the project has a lot of potential to expand. Its unique privacy features and scalability could redefine DeFi.
An exciting feature is the new type of digital asset called Tokenized Data. Oasis allows users to re-take control of the data they generate and earn while staking the Tokenize Data.
Investors can expect 20% returns by staking their ROSE tokens, with an unbounding period of 14 days.
Solana
Solana is an open-source project that aims to include a wide array of blockchain and provide decentralized finance (DeFi) solutions. A smaller competitor of projects like Ethereum and Cardano, Solana sets itself apart by delivering quick transaction speed, where the Solana network can process up to 50,000 transactions per second, by contrast, Ethereum can currently only process up to 15 transactions per second.
The project uses a unique consensus mechanism called proof-of-history (PoH) combined with being a PoS coin to improve scalability.
Investors can expect returns of 20%-30% by staking Solana.
Kusama
Kusama is an experimental blockchain that focuses on interoperability, scalability, and flexibility. The project operates as a test-net to Polkadot. Developers who launch their startup crypto projects on Kusama enjoy an efficient system with features not yet available on Polkadot.
Due to how efficient the network is, developers choose to launch their projects directly on Kusama fully. KSM holders staking coins can expect a return of 14-15%.
Ethereum 2.0
Ethereum is a decentralized blockchain network that connects crypto projects. Users can create, publish, monetize, and use other dAps on the network. All using their native Ether cryptocurrency for exchange. Ethereum is the 2nd biggest cryptocurrency per market cap.
You can't stake Ethereum in its current form, but after the Ethereum 2.0 upgrade, it will be possible. Investors can expect a 6-7% return on their investment. Your staking coins have to stay locked in until Ethereum 2.0 is fully out, and that could take years, so it's a lot more suited for long-term investors.
Internet Computer (DFINITY)
The Internet Computer a project developed by DFINITY that is the first blockchain that runs at web speed and without a cap on its capacity. The project claims to be the third major blockchain innovation, together with Bitcoin and Ethereum. The Internet Computer can scale smart contracts, run them at web speed, store the data, and build a framework for developers.
Staking their native ICP token has a yearly return of 5%.
Casper

Casper is a project with the aim to increase the adoption of blockchain technology, smart contracts, and DApps all around the world.
The project is designed to evolve with the needs of its users. Casper is made for enterprise and developer needs, and is on the mission to solve the blockchain trilemma: offering security, scalability, and decentralization all built-in its blockchain protocol.
By staking their native CLX token, investors will earn a return of 15%.
Mina
Mina Protocol is a blockchain designed to decrease technological requirements needed to run DApps making them more efficient. Mina is the world's lightest blockchain weighing only 22kb, balanced with its security and decentralization. As of now, staking MINA will yield you a return of 11-12%.
Final thoughts
Finding the best staking coin is no easy task. There are plenty of rising DeFi protocols that have solid fundamentals and are growing into a revolutionary project. The staking coin list above is an excellent introduction to the amazing world of crypto passive income, earning profitable rewards and yields.
To get started with staking, you need to trust in a Validator that is both secure and reliable. RockX is the smartest platform to participate in the growing digital asset economy, helping you compound your crypto by staking the right way.