If you invest or trade in crypto, you must understand how important it is to keep your wealth in digital assets safe and secure. One of the best ways to do this is using a hardware wallet.
With the increasing demand for cryptocurrencies amid rapid mainstream adoption, the need for a hardware wallet has grown considerably, too. Undoubtedly, hardware wallets can be pretty complex, at least for people new to the crypto space. But they don't have to be, especially if you wanna try the exciting and innovative applications of the crypto world. So, without waiting any further, let's dive into this wild world!
What Are Hardware Wallets?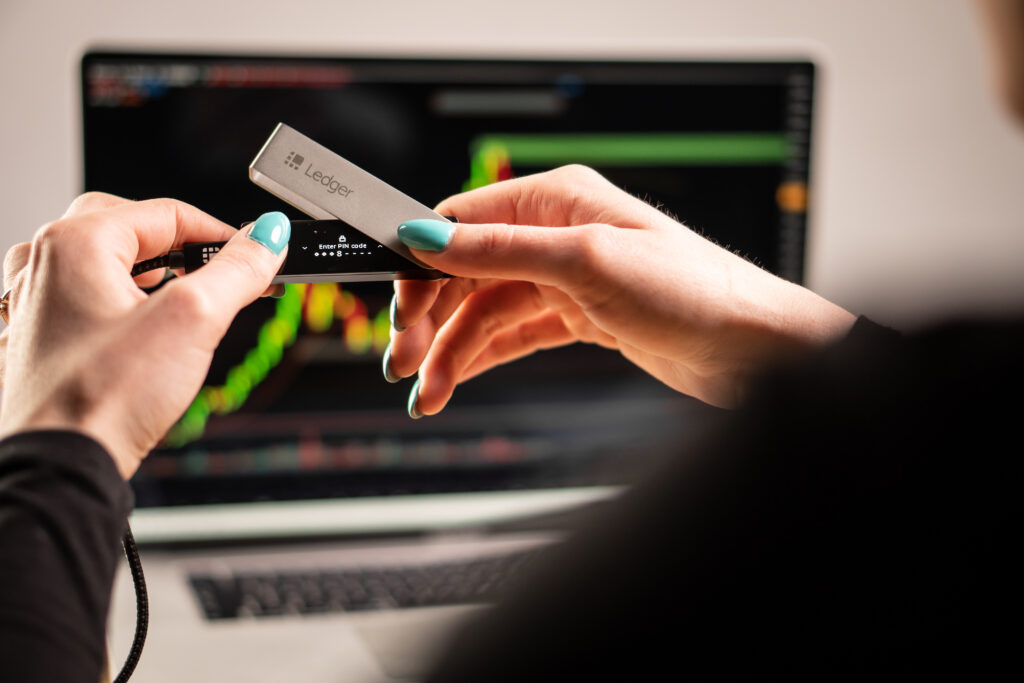 Typically, there are three types of wallets: online, software, and hardware. Online wallets are super convenient but are always connected to the internet, which makes them vulnerable to hacks and viruses. On the other hand, software wallets can be installed on your desktop, but they are prone to security-related issues.
Now comes the best option: hardware wallets, a form of offline storage. As a vital component of the blockchain ecosystem, they provide security and utility when interacting with dApps. A hardware wallet allows you to manage your private keys, granting you full ownership and control of your funds.
Often considered cold storage, hardware wallets protect your private keys by isolating them from the internet and allowing you to sign and confirm transactions on the blockchain. They give you an extra layer of protection against malware and cyberattacks. Your assets will be kept safe even when your computer isn't secure.
With hardware wallets, you get to work with multiple blockchains simultaneously and manage different crypto assets on the same device. All of your different cryptos can be backed up easily with a single recovery phrase too. You just have to plug in a small portable device to access your crypto safely from anywhere in the world.
So, if you're looking for a crypto hardware wallet designed for Ethereum, ERC-20 tokens, and NFTs, Keycard is the right option for you.
Introduction to Keycard for Crypto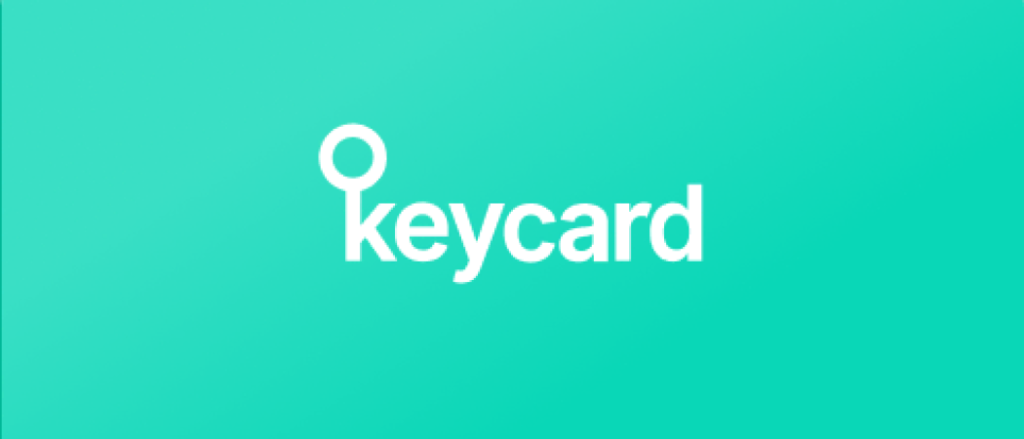 Keycard is an open-source hardware wallet for managing your private keys and signing transactions. It is designed to safely send, store, and receive crypto in a seamless, contactless experience.
The exciting thing about Keycard is that it acts like a credit card by utilising NFC technology for a contactless experience with the Status Mobile App. This means that if you want to spend your coins, you just have to initiate a transaction and confirm it with your Keycard.
It can also be integrated with a Desktop wallet through a USB-contract reader. Additionally, you can set it up to launch as a designated app or URL by simply touching it on your NFC reader.
Additionally, integration with Status app integration means when using the app, Keycard provides a seamless experience by allowing you to not only browse top Ethereum dapps and send private messages but also send or receive payments directly from and to your Status wallet.
Through its open API and extensive crypto support, Keycard allows developers to integrate it into other wallets, dApps, and hardware. To ensure safety, Keycard stores your private keys in an air-gapped environment so that they never leave the card's secure element and are always kept offline. Furthermore, features like NFC-based transaction authorisation, 2FA account login, tap to pay, and more act as additional security measures.
How Does Keycard Work?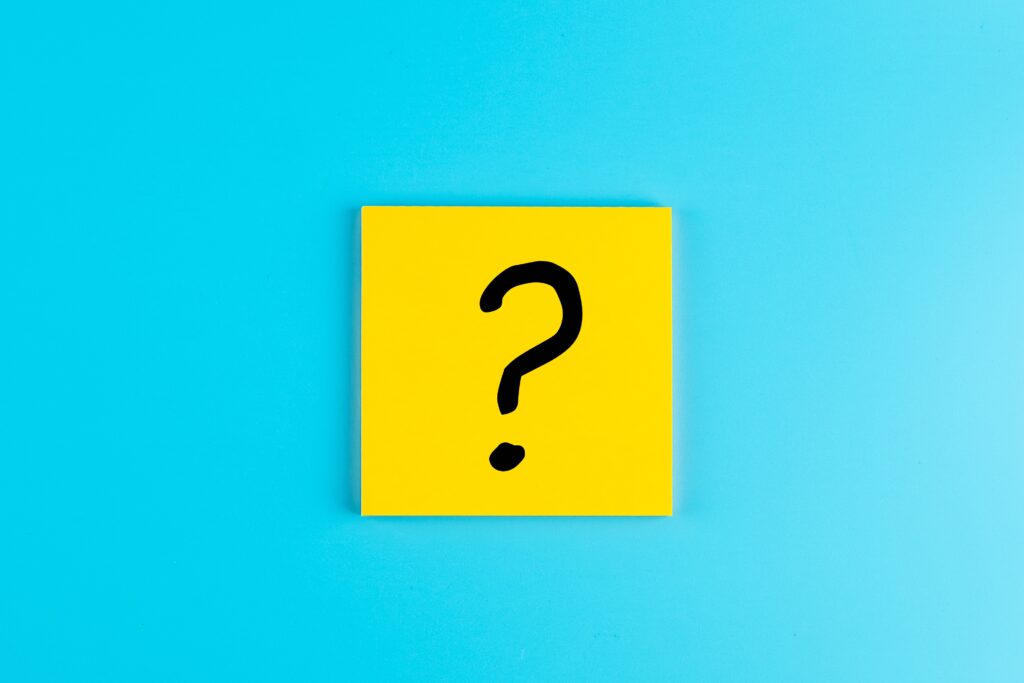 Keycard is a new type of smart card. To get started, you must first download the Status app from the Google Play Store or App Store.
Once installed, open the app, tap your card to your phone's NFC reader, and set up your Status account and wallet. For this, make sure that your phone's NFC sensor is on. Now, write down your recovery seed and passphrase on a metal plate or a sheet of paper and keep it in a safe place.
During the process, the Status app will also ask you to write down a pairing code and PUK, which, much like the mnemonic (seed) phrase, is only presented to you once, so it must be secured as well.
With one pairing code, you can set up to 5 concurrent secure channels as it is possible to use one Keycard on several phones simultaneously.
To move your crypto, just tap your Keycard and enter your PIN, and it is done.
The open-source Keycard wallet provides hardware implementation of the BIP-32 HD wallet to support key generation, derivation, signing, and exporting of EIP-1581 keys. It is based on the applet software, which is audited by a third-party security auditing firm, has passed CC EAL5+ formal testing, and provides top-level hardware protection.
How Keycard Changes the Hardware Wallet Game
Hardware wallets are notorious for being complex but setting up Keycard is relatively simple and easy to use. Unlike its competitors, Trezor or Ledger, Keycard is designed to be a mobile-first hardware wallet from the get-go.
While other hardware wallets rely on Bluetooth, USB connections, QR codes, or some other method for sharing keys, Keycard securely stores keys on the device and enables it through NFC technology.
Keycard basically aims to change the hardware wallet game by offering an inexpensive and familiar design in the form of a plastic card the size of a standard credit card but with a built-in NFC chip. Through contactless transaction verification, which means signing and authorising transactions & payments by just tapping Keycard on a mobile device, Keycard is making it very easy to onboard new users securely.
This mobile-friendly hardware wallet is convenient, lightweight, and fits anywhere, so you can use it on the go.
What Tokens are Keycard Compatible with?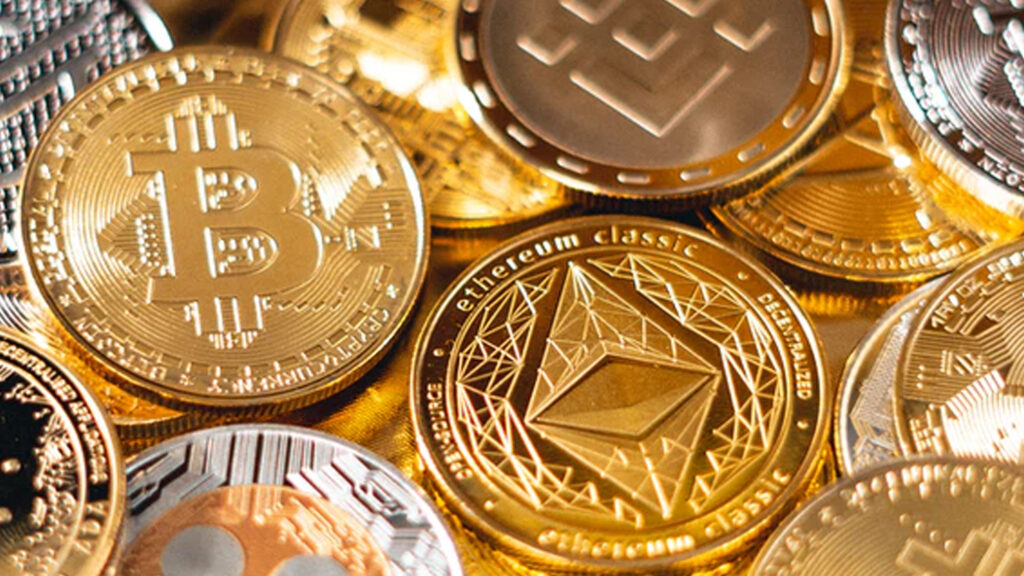 The Keycard hardware wallet is compatible with all the major cryptocurrencies, viz. Bitcoin, Bitcoin Cash, Litecoin, and Ripple. It basically supports any currency based on ECDSA signatures such as Polkadot, BNB, Dogecoin, Filecoin, Ethereum Classic, Near, Hedera Hashgraph, Terra, Horizon, EOS, Crypto.com, Tron, Tezos, and many more.
But remember, if you are using Keycard with Status, you will be limited to the blockchains that Status supports. Because it only supports Ethereum tokens, to store our BTC or LTC on it, you have to exchange them into ERC20 compliant tokens like Wrapped Bitcoin (WBTC).
As an HD BIP-32 wallet, Keycard safely stores your Ethereum and ERC20 tokens. As for why Keycard has opted for Ethereum-based assets, the reason is clear. It is the most popular blockchain on which a majority of the DeFi, DAO, NFT, GameFi, and metaverse innovations are happening. Also, the Keycard app has a built-in Ethereum wallet for your convenience to take advantage of all the lucrative opportunities.
Conclusion
The Keycard hardware wallet is user-friendly and one of the cheapest crypto hardware wallet options on the market today. As we discussed above, the best part of this wallet is that Keycard makes it very easy to interact with dApps, making it a great option not just for DeFi users but also for NFT and overall Ethereum ecosystem enthusiasts.