Gaming is one of the first real use cases for blockchain technology. While this technology is helping revamp the gaming industry, it can also help drive mass blockchain adoption.
This is an excellent market with many opportunities to be explored that has more and more talent and resources pouring into the crypto gaming sector. So, if you want to join this new movement, this is the right place for you.
This article will cover just how you can get started with your own blockchain-integrated game.
What is a Blockchain Game?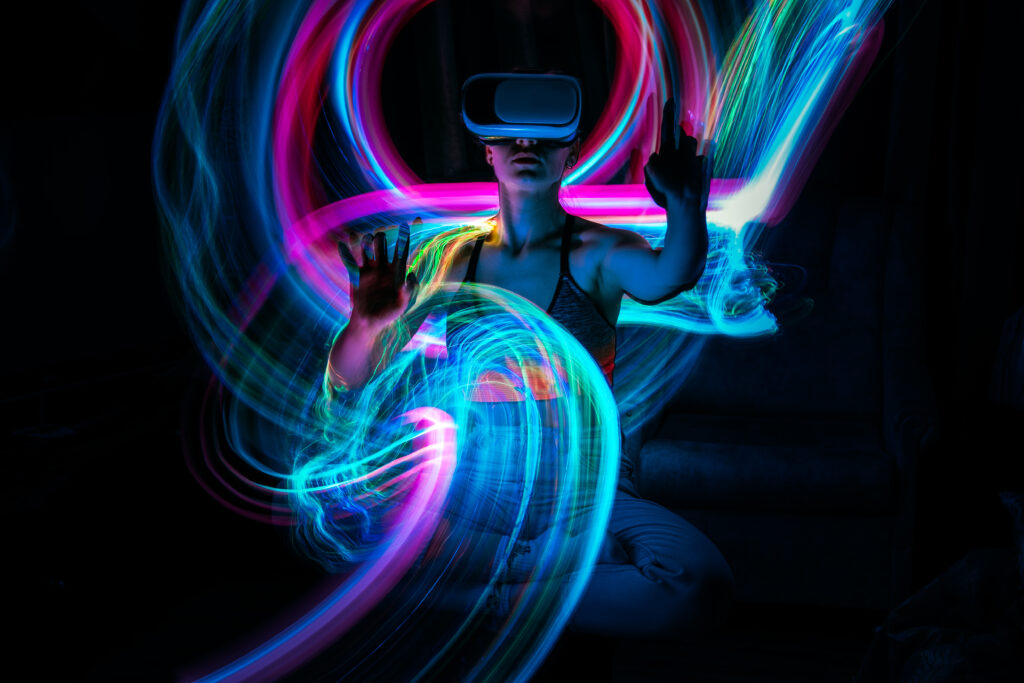 Simply put, blockchain games are an evolved form of current online gaming. The first well-known blockchain game was Crypto Kitties, launched in 2017.
These games use different levels of decentralisation as part of their mechanics. By leveraging open, permissionless, and transparent blockchain technology along with smart contracts, these games offer players real ownership and complete control over in-play digital items that they own. The items earned in the game can then also be traded or sold for real money.
Blockchain games further offer the advantage of effective data encryption, transparency of asset distribution, user-friendly experiences, and enhanced security.
In its current form, blockchain games feature real digital ownership, non-fungible token (NFTs), decentralised exchange, and a player-oriented economy.
Why Build a Blockchain Game?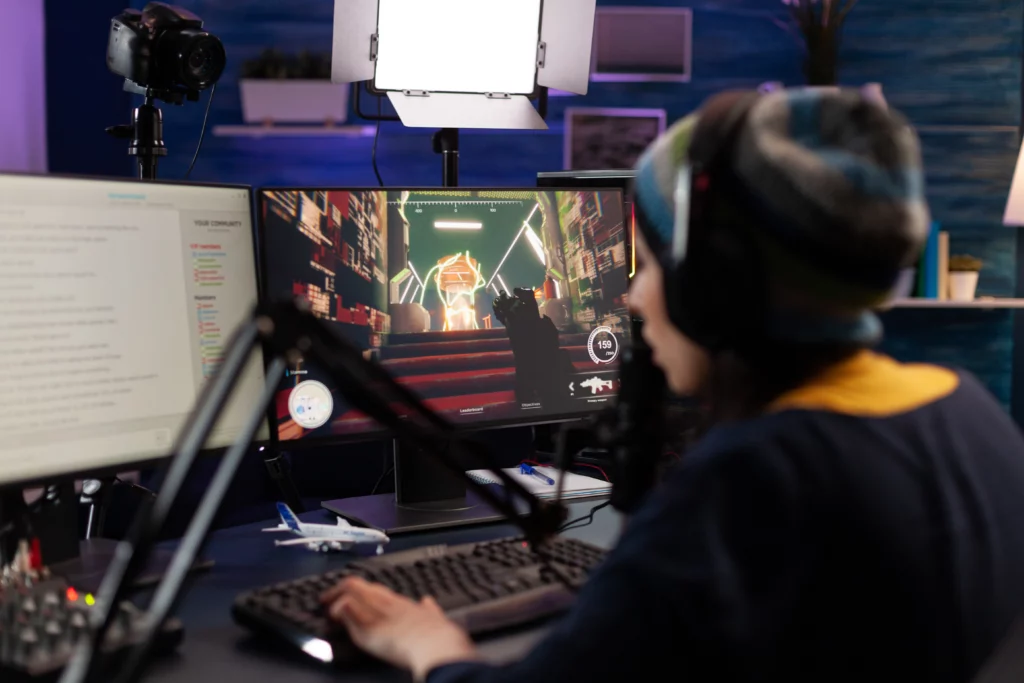 The global gaming market is predicted to expand at a CAGR of 12.40% from 2020 to 2025. This growth of $125.65 billion can be partly attributed to the integration of blockchain technology in gaming apps.
Blockchain gaming started gaining traction in 2020, driven by the crypto and NFT market growth and the COVID-19 pandemic lockdown.
This emerging segment grew 35% during this period and generated just shy of 24 billion in 2021. Experts predict that this fast pace growth will continue and reach over 33 billion by 2026. The growing status of blockchain gaming can be ascertained from the fact that several AAA publishers are currently pursuing blockchain gaming or have already implemented NFT purchases into their games.
Speaking of investments the blockchain gaming sector is recording, it has raised a total of $10.5 billion in the first half of 2022, up from $4 billion raised throughout 2021. Amazing! Right?
As for why this new industry is garnering such interest, blockchain gaming offers many growth opportunities for all involved parties, from developers and players to investors, given the upward trend of this market. Now, the question is, how to build a blockchain game?
Building a Blockchain Game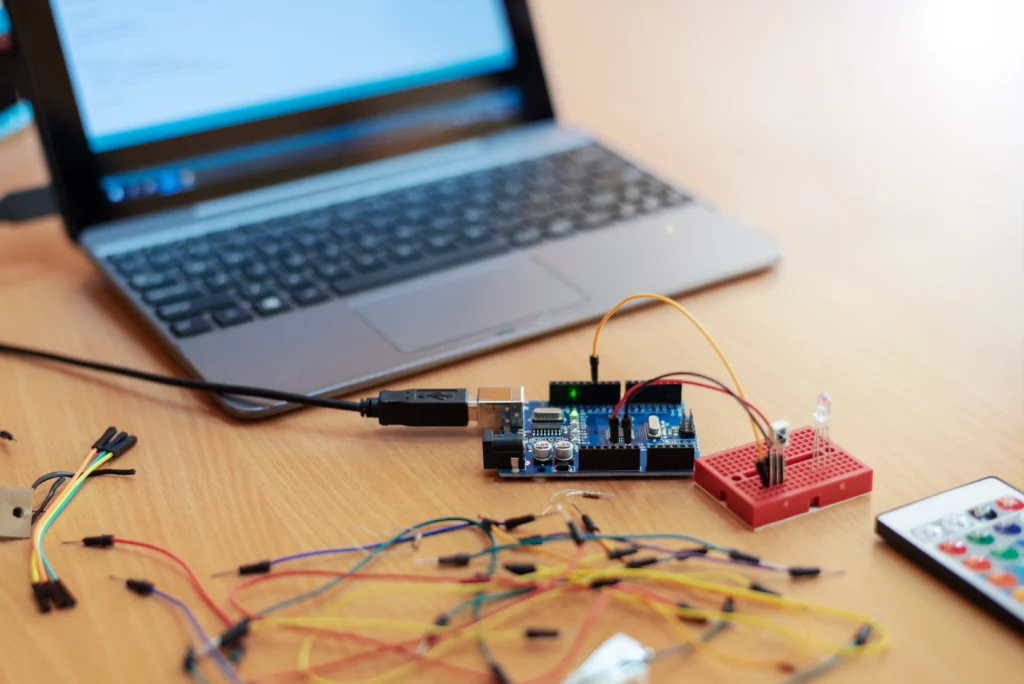 To get started, you would first need a competent team of game developers who know how to make a quality blockchain game. Besides front-end and back-end developers, your team will also need UI/UX designers, Android and iOS Developers, Quality Assurance, testers, and marketing talent.
The Right Blockchain
In addition to a capable team, one of the most integral parts of building a crypto game is choosing the right blockchain. Over the past few years, several blockchains have entered the market, making it a multi-chain world, with the crypto space now working on interoperability and composability, allowing the data and assets to transfer seamlessly from one blockchain to another.
There are several enticing options that have their own pros and cons. For instance, Ethereum is the most popular blockchain on which most DeFi, NFT, and GameFi projects are currently running. If we only see this good side of Ethereum, there's no doubt it will triumph over all other options in the market. But there are some downsides to Ethereum that blockchain game developers must know about.
For instance, while Ethereum has the most adoption and a vast ecosystem, this blockchain struggles with scalability, low TPS, and high fees. This is why, in 2017, CryptoKitties' popularity made Ethereum unusable.
Interestingly, Layer 1s like Solana and Polygon are emerging as faster and cost-efficient alternative solutions. Layer 2s like Arbitrum and Optimism have also entered the space with a promise of higher throughput. The concept of Layer 3 is also being discussed in the market lately. So, choose your blockchain wisely.
Get On-Chain Access, Plug in Your API
You need to launch a network node to connect to a blockchain. Each new node directly contributes to blockchain network decentralisation. However, deploying a node is not as easy as in the early days of crypto. You need to meet the minimum hardware requirements, install the node, and test it before the node can be ready.
But developers don't have to go through all that. They can use access node providers such as RockX to obtain on-chain data or support new blockchain assets without having to build, test, maintain, or run a node themselves.
RockX node API provides access to major PoS blockchains such as BNB Chain, Polygon, Solana, Polkadot, Cronos, and more for free, as well as a paid subscription. Access nodes are cost-efficient and save builders a significant amount of time.
Using RockX's access node API, developers can subscribe, manage and use all the API keys with just a few clicks. The portal serves both individual and institutional customers.
Think of Your Game Economics
The game economics sparks a tsunami of economic activity, not just inside the game but also outside of it. Blockchain games have intricate economies that require special attention and the utmost care from the game builders.
With the help of blockchain technology, developers can launch tokens or NFTs within an hour, which gives users property rights and the ability to transfer their items and characters outside of the games onto third-party marketplaces at little additional cost.
This way, blockchain has revolutionised the traditional gaming sector. Currently, Play-to-Earn (P2E) is the most popular concept in the blockchain gaming world. In this latest paradigm of gaming, everyone is allowed to earn in-game cryptos or NFTs while playing games. Some games also enable users to lock up their crypto or NFTs, generating rewards.
For instance, Axie Infinity is the most popular blockchain-based game and the third biggest earning crypto project, with its revenue in the past year surpassing $1.2 billion. The game enables players to earn SLP cryptocurrency by collecting, breeding, battling, and trading the creatures known as Axies. It also has a native governance token Axie Infinity Shards (AXS), which can be staked.
A Strong Community Backing
Today, countless communities have been formed around concepts and new technologies. In crypto, a community can make or break a project. After all, passionate supporters are what keep a project alive and thriving.
A strong crypto community consists of loyal members that support each other and contribute to the ecosystem. They share a common goal, provide feedback, and are passionate about spreading the word, moving the community forward, and helping the project succeed. Without the strong backing of the community, a project is unlikely to survive.
Conclusion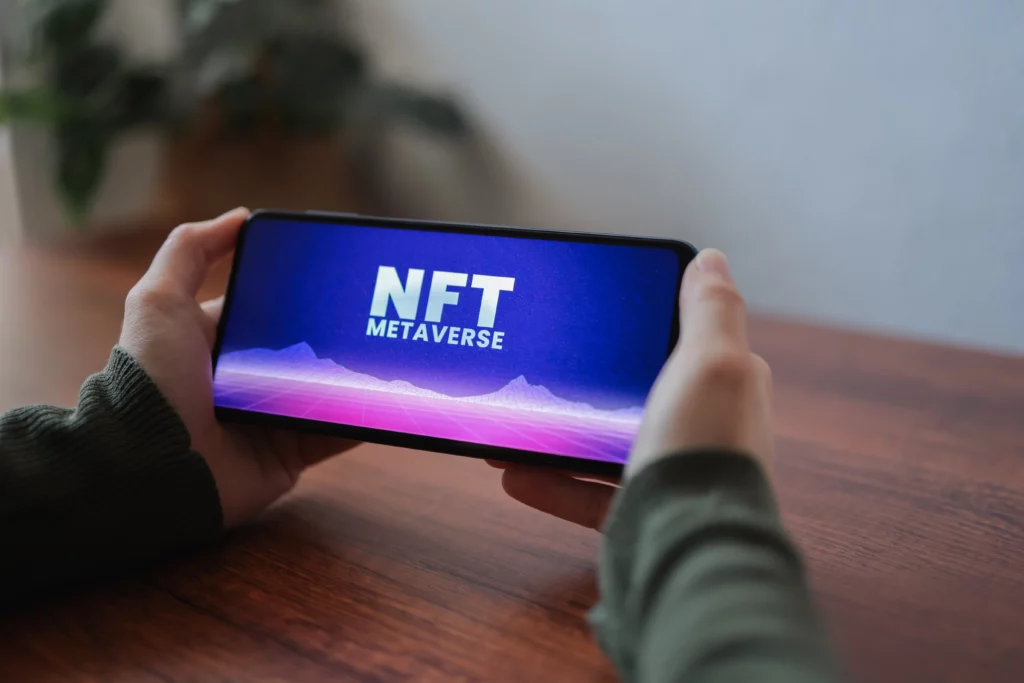 Once you have built the game with a special focus on game economics, had several sessions of careful testing, and built a powerful community of supporters, the game can be presented to the public.
While building a blockchain game may seem a daunting task, it shouldn't be. With blockchain gaming becoming increasingly popular, the sector is attracting a lot of talent, investment, and tools to make an engaging and powerful crypto game.
With all the excitement around the sector and advancement in the tech world, it is fast becoming one of the most popular game app development niches, so make sure you are ready to leverage this multi-billion dollar opportunity.