The diamond industry has reached a broad agreement that greater transparency is the way to go, and blockchain tracking of diamonds is crucial to accomplishing this goal. Everledger is trying to do just that. 
Using the blockchain, Everledger is building a global platform safe enough for individuals to access all relevant information while solving trust and ethics issues.
What is Everledger?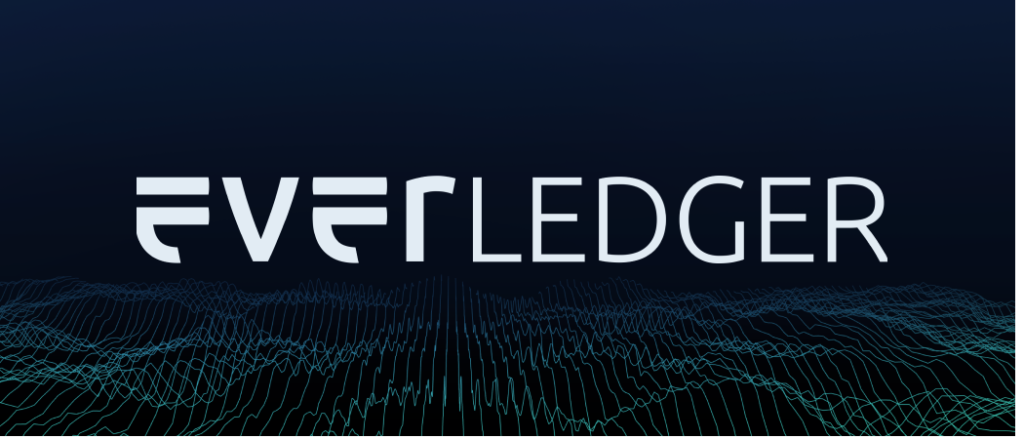 Founded in April 2015, the London-based start-up has since been working on how to apply blockchain technology to diamond tracking. 
The tech start-up has built a safer, more permanent way of tracking the roots and value of a diamond, using blockchain and other emerging technologies to create a digital ledger that is both common and impervious to alteration.
It was in response to customers' demands for transparency that Everledger took to developing a solution to provide secure, digital diamond grading reports.
Everledger's emerging tech solutions are scaling to the point where they enable standardisation in the industry, evidenced by over 2.2 million diamonds whose origins have been encrypted in its blockchain-based platform. 
The company's lead in tracking provenance through its blockchain-based platform has been demonstrated in providing transparency and asset protection in a variety of industries, including art, wine & spirits, batteries, critical minerals, gemstones, fashion, insurance, and luxury goods.
For suppliers, Everledger provides a platform to easily discover retail buyers seeking new sources of value and be rewarded for their investment in sustainable and ethical business practices. Applications offered by Everledger include digital identities, access control, and managing inventory efficiently.
Retailers, meanwhile, get to connect with suppliers that meet their compliance and sustainability requirements. They can choose from melee, lab-grown, and conflict-free diamonds to protect their brand reputation.
Through unparalleled cooperation with miners, manufacturers, certifiers, and retailers, Everledger provides independent, tailor-made solutions for the diamond industry. As such, Everledger solutions are built not just with cutting-edge technology but with deep knowledge of the industry.
What are Everledger Diamonds?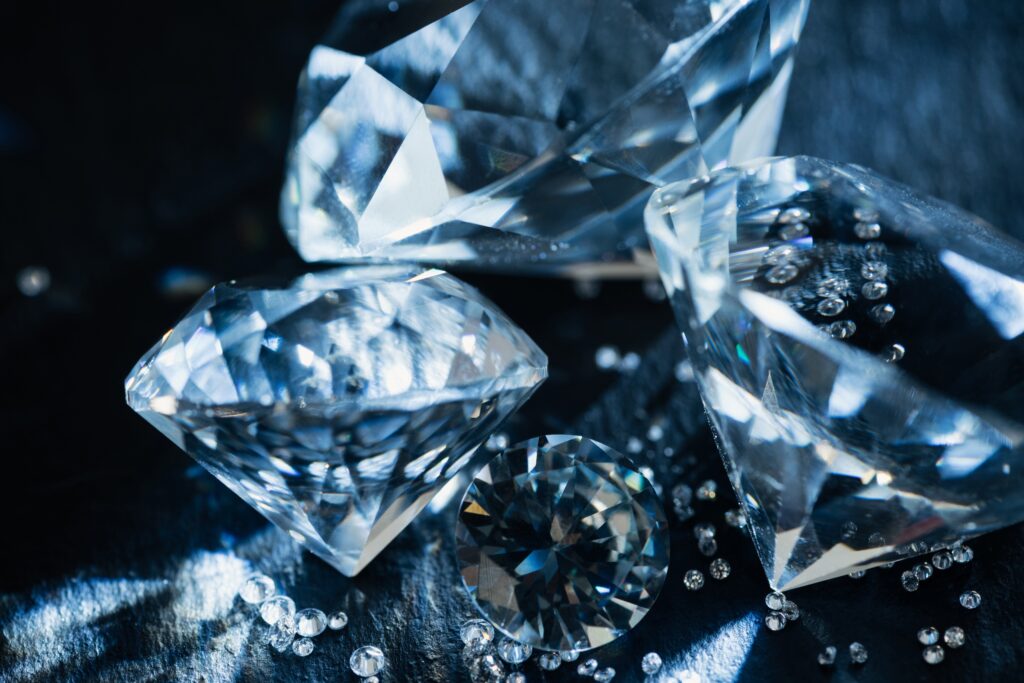 Starting with diamond sourcing (and later, other high-value assets), Everledger rapidly expanded its blockchain usage to include authentication certifications, among others. As the first to implement digital provenance and authentication, the blockchain firm Everledger's groundbreaking work leveraging emerging technologies in real-world applications has been well-recognised within the jewellery industry. 
Through the authentication of provenance from the mine to the final consumer, the blockchain company is creating transparency throughout the supply chain, allowing diamond companies to trace each stage of a diamond's journey. In addition to the origins, the tech start-up Everledger provides details like an allotment, rough state, planning, cutting, polishing, and certification for each diamond.
Besides blockchain, they use a symphony of technologies, such as artificial intelligence, the Internet of Things, Intelligent Labeling, and Nanotech, to not only track the diamond but also to chronicle its life story — from mining to the marketplace. Everledger generates digital DNA for every diamond and writes all information on the blockchain.
Many diamond producers and suppliers have been working with Everledger to put their diamond-tracking data on the blockchain platform. For instance, the tech start-up Everledger has millions of diamonds sourced on Everledger's blockchain. Also, not long ago, it partnered with Hong Kong's Chow Tai Fook jewellery retailing giant to allow buyers of the retailer's T Mark diamond brand to obtain blockchain records about the quality of their jewellery.
Why Do We Need Blockchain Diamond Tracking?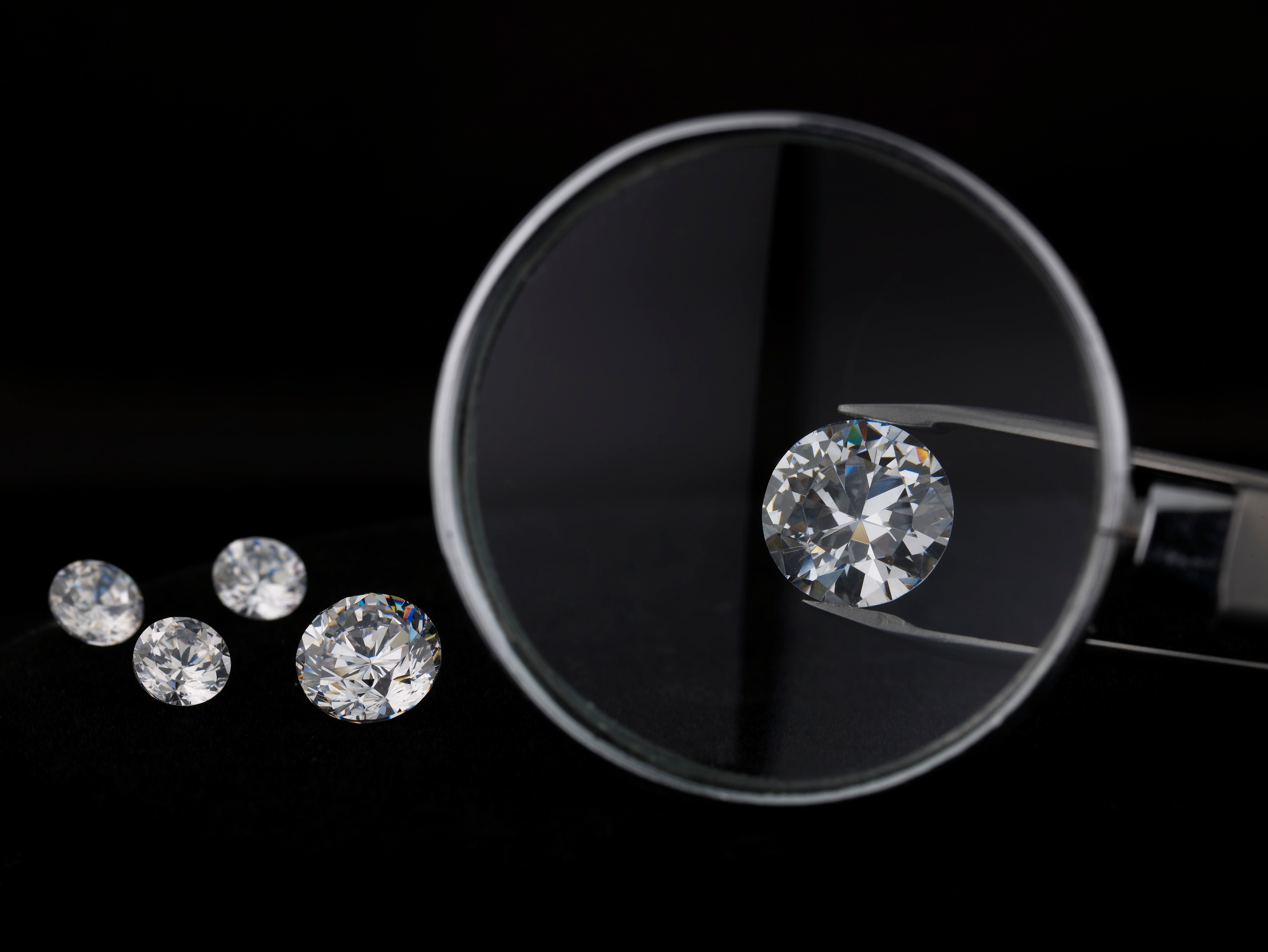 Major jewellery companies are turning to digital ledger technology blockchain to authenticate the provenance and appearance of diamonds and precious gemstones, giving companies and consumers access to information at any time with no ability to edit.
Diamond-mining corporations are increasingly recognizing the potential for blockchain in the global diamond industry for increasing precision, trust, and transparency when determining the diamond's origin. However, there has been a paradigm shift of late in the diamond industry — incorporating cutting-edge technologies like blockchain to enhance diamond production, tracking, and final sales. Like finance and several other industries, blockchain has proven to be beneficial to improving the world's diamond industry, particularly with regard to issues concerning diamond provenance.
Leanne Kemp, the CEO of Everledger, has stressed the need to integrate blockchain into the industry in order to enhance tracking of the origins of the stone.
While blockchain has yet to provide an immediate solution for all the problems in the diamond industry, it is being used to address several problems by aiding transparency, which helps trace the diamond's origins and track its entire journey.
In addition, solutions are being introduced that can design and provide a non-fungible token (NFT) for every unique diamond using information from grade reports, photos, and videos.
This allows buyers to be more knowledgeable about what they are purchasing and simultaneously protects against unfair trade and unethical sourcing. Besides eliminating illegitimate trading of diamonds, diamond authenticity is improved significantly by putting diamonds on the blockchain.
Is This the Future of Supply Chains?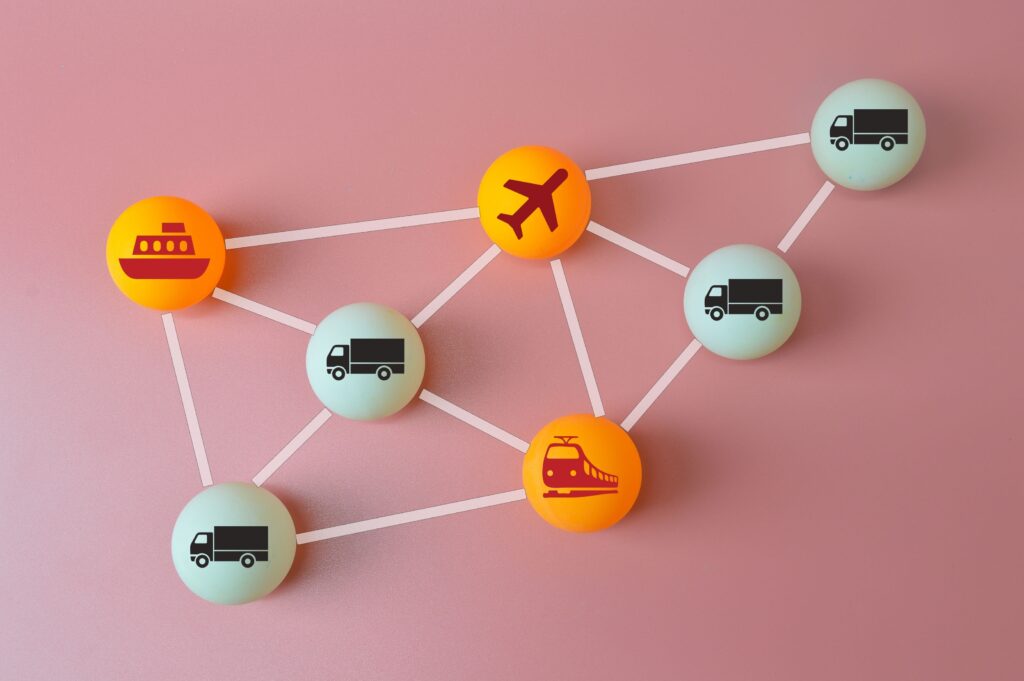 Rigorous certification bodies and methods, the shrinking pool of industry, and rising customer demand for genuine, ethically-sourced diamonds are combined in the blockchain to build a network of trusted diamond traders and bring transparency into what was once an opaque industry.
Everledger has built a platform that brings greater transparency into the open marketplace and the global supply chain — by ensuring that asset authenticity is safe and stored across all participants in the industry.
The company believes that more transparency and awareness would enable the diamond industry to improve ethical sourcing, acting in unison across the entire supply chain.
Because blockchain improves transparency and increases a business's profitability by reducing the associated administrative costs, blockchain can see increasing application in supply chains.
Going forward, the space can advance further by establishing relationships with major players on the Diamonds value chain and with insurance companies and governments to deploy their practices in diamonds.