Blockchain technology is revolutionising the way the world does business and has the potential to transform many industries. From finance and healthcare to supply chain management and voting, blockchain technology is making its mark on the world.
However, it is not without its problems. Blockchain is slow and cumbersome. Being still a relatively new technology means it is subject to a number of unknowns and potential security risks.
Scalability, security, and privacy are particularly important considerations when designing a blockchain network. It is important to strike a balance between these three factors in order to create a blockchain network that is both secure and efficient.
Blockchain OS is one such new type of operating system that eliminates the scalability limits of traditional blockchain systems. With blockchain OS, it is possible to scale the network to support a large number of users without sacrificing speed or security. In addition, blockchain OS is designed to be modular and extensible, so that it can be customized to meet the needs of any application.
What is Cartesi? Cartesi is the first blockchain operating system that is designed to make it easier for developers to run complex applications on the blockchain while still enjoying the benefits of a decentralised network.
Cartesi is based on Linux and utilises containerization technology to isolate applications from the underlying blockchain. This allows developers to code in a familiar environment while still benefiting from the security and immutability of the blockchain. Being compatible with existing Linux applications makes it possible to port existing applications to the blockchain.
Cartesi also provides a unique solution to the scalability problem by using off-chain computations. This means that heavy computations can be carried out outside of the blockchain, freeing up space on the chain and allowing for near-instantaneous transactions.
For this, Cartesi is combining revolutionary VMs, promising scaling technologies, and sidechains to form the next era of building blockchain projects.
Cartesi's machines are nothing but replicable machines tasked with running a dApps code, and in every case, offering the same results, which are then verified by network actors and stored on the Cartesi blockchain.
In a typical scenario, one of the parties involved in a dApp would execute on Cartesi Machine off-chain and communicate its results back to the blockchain. Communication to the blockchain is achieved using a variation of the optimistic rollup on Cartesi, which is a scaling solution that runs transactions off-chain and posts the transaction data back to the primary blockchain. Local consensus is established within a Cartesi node, and any disagreements are broadcasted out into the Ethereum network.
This way Cartesi offers a powerful and innovative solution that has the potential to change the way we use blockchain technology.
Origins of Cartesi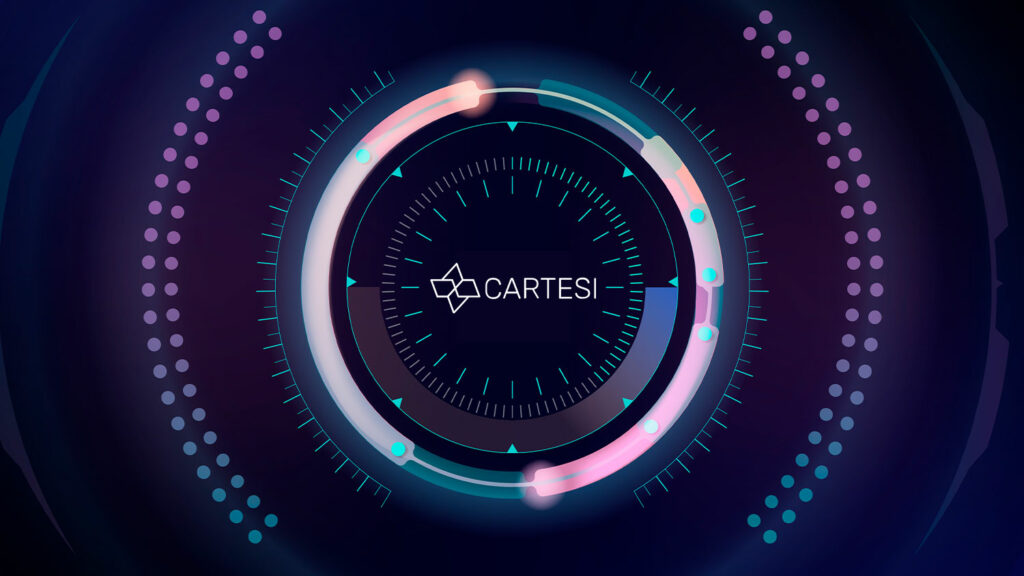 Cartesi is a project that specialises in developing software for blockchain applications. It was founded in 2017 by a team of experienced professionals with a passion for blockchain technology.
The non-profit organization, Cartesi Foundation is dedicated to supporting the Cartesi technology and the decentralisation of the Cartesi network through funding, education, grants, strategic alliances, and other focused activities.
The project's mission is to make it easy for developers to build decentralised applications (dApps). The company's flagship product is an open-source software development kit that allows developers to create scalable dApps without having to deal with the underlying blockchain infrastructure.
It was created to address the scaling issues of Ethereum, as well as simplify life for the majority of developers, allowing them to build dApps and smart contracts using the Linux operating system instead of Solidity.
In this way, Cartesi is an ambitious project which connects blockchain and Linux, thus providing industrial-grade programmability and immense computing capacity to dApps, thus providing improved usability to dApp developers.
Ultimately, Cartesi allows developers of dApps to utilise all programming languages, tools, libraries, software, and services that they are already familiar with, and which are supported by architectures that are available in Cartesi machines. The intent behind Cartesi is to enable dApps to run both on-chain and off-chain, achieving the same results thanks to the fact that once they hit the network, their operations can be fully audited.
Cartesi Price Analysis (CTSI) The Cartesi Coin (CTSI) is a native utility token used to power the entire network. Besides being used for investment, the coin can be staked to earn CTSI rewards in return for participating in the network as well as paying for goods and services.
In April 2020, the Cartesi team raised $1.5 million in its initial coin offering (ICO), with the price at $0.05 per coin. As of writing, CTSI is trading at $0.10 with a market cap of $66 million and a circulating supply of nearly 647 million.
As 2022 has proven to be a bearish year for crypto, CTSI is not an exception to this bearish market either. The coin is down more than 94% from its all-time high (ATH) hit in May 2021.
The bear market has affected the broad cryptocurrency market, but that certainly does not mean that the CTSI token is not going to prove beneficial to investors and crypto users in the long term.
According to the Digital Coin Price platform's forecast, over the next five years, the price of this crypto token could range from $1.62 to $1.94 per token (2027).
Meanwhile, WalletInvestor expects its price to hit $0.879 within the next five years. DigitalCoinPrices prediction for the price of Cartesi says CTSI might have a bullish future ahead of it as it could trade around $0.3 by 2025, and may continue its bullish momentum further to hit a high value of $0.78 by the end of 2030.
Priceprediction.net has predicted a long-term price of $4.78 for Cartesi in 2030 and TechNewsLeaders predicted $5.07.
Overall, Cartesi (CTSI) price prediction and technical analysis indicate that the CTSI price is expected to surpass an average price of $1.57 by 2027, while the price value minimum is expected at $1.53 by the end of this year.
The Cartesi cryptocurrency is focused on building and as it gains traction, real-world use cases, partnerships, and more advancement, CTSI can become a more attractive option for prospective investors.
Our Analysis of Cartesi: Outlook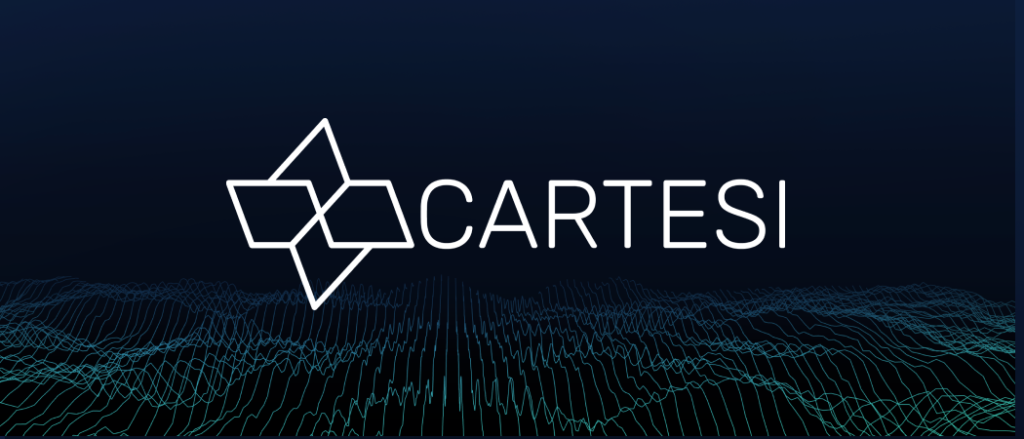 The outlook for Cartesi is optimistic. The company has a strong product with a lot of potential. It has a strong team with a lot of experience. It is well-funded and has a lot of partners. The company is growing quickly and is on track to achieve its goals.
As a layer-2 scaling solution, Cartesi Blockchain OS, combined with its Linux capabilities, is designed to provide an environment in which smart contracts and scalable dApps can be built independently by developers.
Adding to that flexibility is the fact that Cartesi's platform for building dApps is not limited to Cartesi Blockchain OS, it can be used in other blockchains such as Ethereum as well.
This way, Cartesi is blockchain agnostic and its dApp building platform can be used in several different blockchains. What gives Cartesi the competitive edge as an optimistic stack is the fact that Cartesi allows developers to code their own smart contracts and dApps directly using regular software components and the features of the Linux operating system. Another element of Cartesi Core is Cartesi Core's crypto-economic protocol, which uses incentives to incentivize dApp users to properly interact with the project's infrastructure.
Cartesi developers are trying to solve the biggest problem in the crypto sector, like low performance, high prices, and the difficulties in scaling blockchain applications. The Cartesi project is intended to address scalability issues faced with blockchains currently, making it easier for investors and users alike to work fluidly within the cryptocurrency space without any issues.
All of it presents a future that looks very promising. With a strong team of experienced professionals, a clear vision, abundant resources, and a good product, Cartesi seems likely to be a major player in the blockchain space for years to come.
Conclusion: Keep an Eye on Cartesi
Touted as the first blockchain-based OS, Cartesi integrates Linux and standard programming environments with blockchain technology, providing developers with a virtual machine to develop digital applications with significantly more flexibility than was available before.
By allowing developers to bring their existing programming knowledge into the dApp world, Cartesi is speeding up development for Web 3.0. With its groundbreaking Virtual Machine and Sidechains, Cartesi Network is leading the way for builders of any kind to develop next-generation blockchain applications.
The Cartesi team believes its platform has the potential to revolutionize the way that decentralized applications are built and deployed. They aim to make it easy for developers to build and deploy dApps without having to worry about the underlying infrastructure.
With its unique approach to scalability and its commitment to building an ecosystem of tools and services, Cartesi has the potential to become a major player in the industry. As one of the most promising projects in the blockchain space, it's best to keep an eye on Cartesi and be sure to check out its roadmap to see what the team has in store for the future.
Cartesi has positioned itself as the first operating system on a blockchain and can very well be a key piece of the puzzle in bringing blockchain technology to the mainstream.