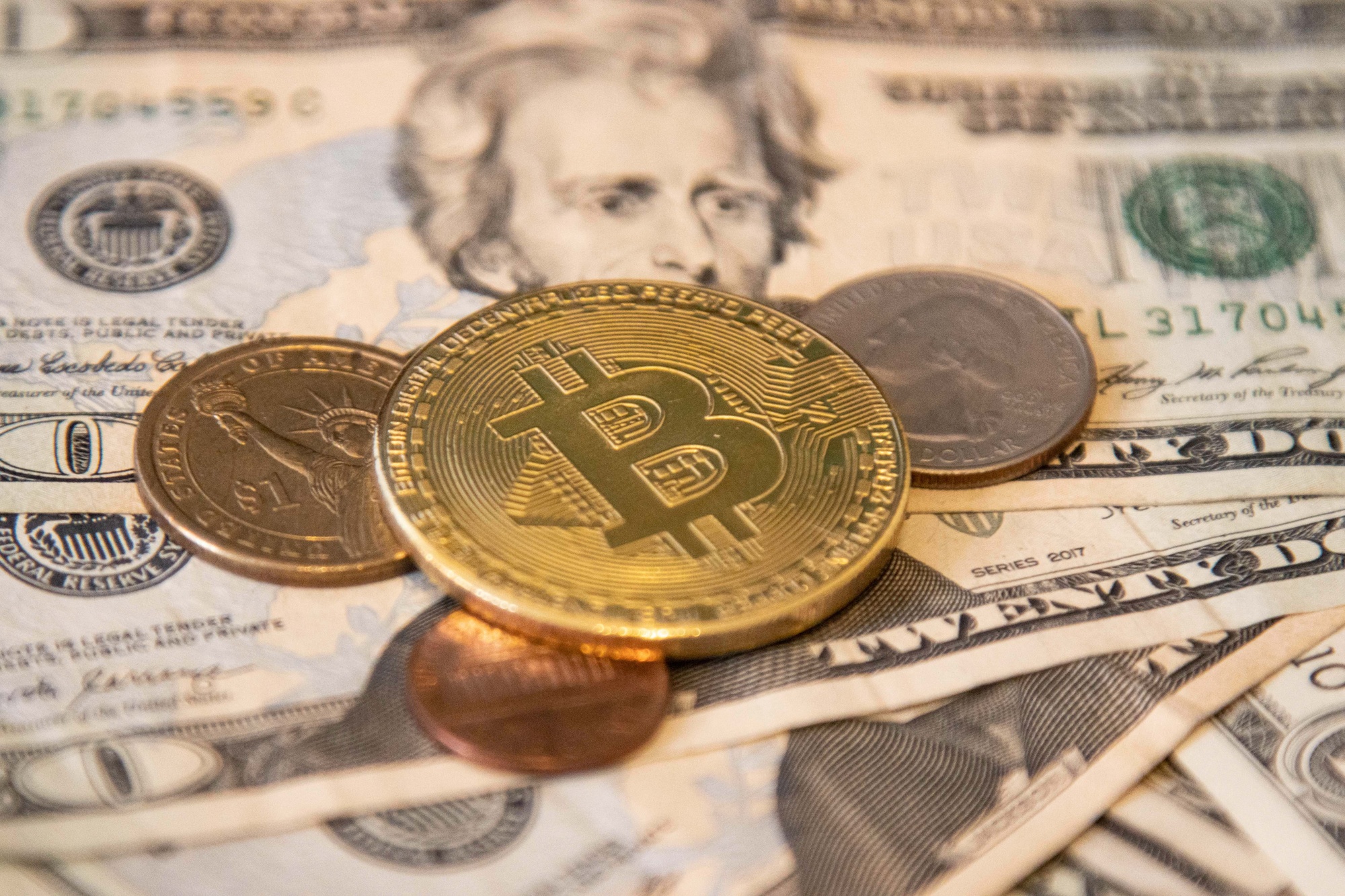 Whales, who are Bitcoin investors managing between 1,000 and 10,000 BTCs, altered their approach and are now collecting cryptocurrencies again. In an Ecoinometrics' study, they found the activities of seven holding groups during November 2020, beginning from less than 1 BTC to whales: addresses of less than 1 BTC, 1 to 10 BTC, 10 to 100 BTC, 100 to 1,000 BTC, and 1,000 BTC to 10,000 BTC.
In February, the BTC addresses of whales started to decrease, most likely as a consequence of profits, but when the price of bitcoin rebounded to $30,000, the study states that accumulation re-established in this sector of big holders. Research showed that profits had already ceased in the five groups examined, but since BTC's price has steadied around the region of $30,000, the picture has altered.
Equilibrium is pleased to announce that it supports DAI, MakerDAO's main stablecoin. Once Equilibrium reaches production, DAI has an essential role to play for its platform's future development. 
DAI is popular with crypto users who already know complex DeFi technology. Thus, DAI supports an advanced crypto community. Secondly, introducing DAI will also provide the Equilibrium platform with additional liquidity.
Rothschild Investment Corp, a trillion-dollar investment company, has tripled its Bitcoin (BTC) exposure since April, new information indicates. Rothschild stated in a Saturday filing with the U.S. Securities and Exchange Commission (SEC) that it currently has 141,405 shares in the Greyscale Bitcoin Trust (GBTC). The firm, which is a silent but nevertheless significant institutional participant, has also invested in the Grayscale Ether (ETH) or the Grayscale Ethereum Trust.
According to BTC, Rothschild has a corresponding Bitcoin exposure of 132.9 BTC, with each GBTC equivalent to 0.000939767 BTC ($3.94 million). The data suggest that dropping prices have not distressed the company's managers, although Bitcoin maintains a downturn for three months after reaching all-time highs of $64,500 in mid-May. 
Elon Musk, the CEO of Tesla has recently stated,
"I want to do a little more diligence to confirm that the percentage of renewable energy usage is most likely at or above 50% and that there is a trend towards increasing that number." 
Tesla CEO Elon Musk has suggested that the crypto sector is heading towards a greener future. Musk stated Tesla is likely to explore restarting crypto payments for its cars — a policy the CEO.
"There is no possibility that you can essentially double or treble the quantity of electricity using renewable energies in such a short time. […] The goal of Tesla is to accelerate sustainable energy. We cannot be the business that does so and does not take proper care of Bitcoin's use of energy."

— Elon Musk
American banking giant JPMorgan Chase & Co's retail wealth customers now have access to several crypto products, including the Grayscale Bitcoin Trust (GBTC). The decision makes the bank the very first big financial institution in the U.S to offer such a service.
Business Insider said on Thursday, citing people familiar with the subject, that the bank sent a letter to its financial advisers earlier this week giving them the green light to offer all retail customers access to crypto assets. The authorized funds include the Gray Scale Bitcoin Trust, the Gray Scale Bitcoin Cash Trust, the Gray Scale Ethereum Trust, and the Osprey Bitcoin Trust, as reported in the study. 
However, only "unsolicited" trades may be executed by bank advisers. This means that advisers from JPMorgan may only purchase or sell orders on customer requests. It is forbidden to suggest to consumers any of the crypto goods.