The Lido Ecosystem Grants Organisation's (LEGO) aim is to enable quick and unhindered decisions on small-scale grants while being responsible for major developments and efficiency. 
LEGO is committed to providing significant resources for those who contribute to improving Lido. In rewarding talent with development incentives and support for infrastructure, LEGO serves as a growth accelerator and helps keep Lido as a worldwide leading and helpful liquid staking protocol. The organization has seven individuals who are responsible for each segment of the project. Here are the committee members: 
@vshvsh – General. Tech
@kethfinex – Admin, Community
@Jules_Jules1 – Community
@kadmil – Defi Integrations
@skozin – Ethereum Liquid Staking
@katernoir – Validation Tech
@timbeiko – Ethereum Ecosystem alignment
Neon Labs, a startup that builds secure blockchain solutions, announced plans to deploy its cross-chain EVM technology on the Solana testnet. The Neon EVM provides high-performance and fast-blocking time on Solana with any decentralized application in the Ethereum Ecosystem. 
The Neon EVM provides an Ethereum compatibility layer over the Solana blockchain, enabling anybody to execute Ethereum agreements using Solana. By exposing the Solana blockchain to incentivized Neon EVM operators, who enable transactions for Ethereum dApp users, these operators accept transactions similar to Ethereum from dApps using Neon EVM. They then wrap it in Solana transactions that are sent to the Solana blockchain for execution.
"Ethereum is a thriving blockchain ecosystem that has a lot to offer to dApp developers and users in terms of tools and infrastructure. At the same time, Solana is attractive to many due to its technical characteristics and is perceived as an emerging market…Thanks to Neon EVM dApp developers will be easily tapping into the Solana market and offer users a great experience without any difference in terms of interface or tools used."

— Marina Guryeva from Neon Labs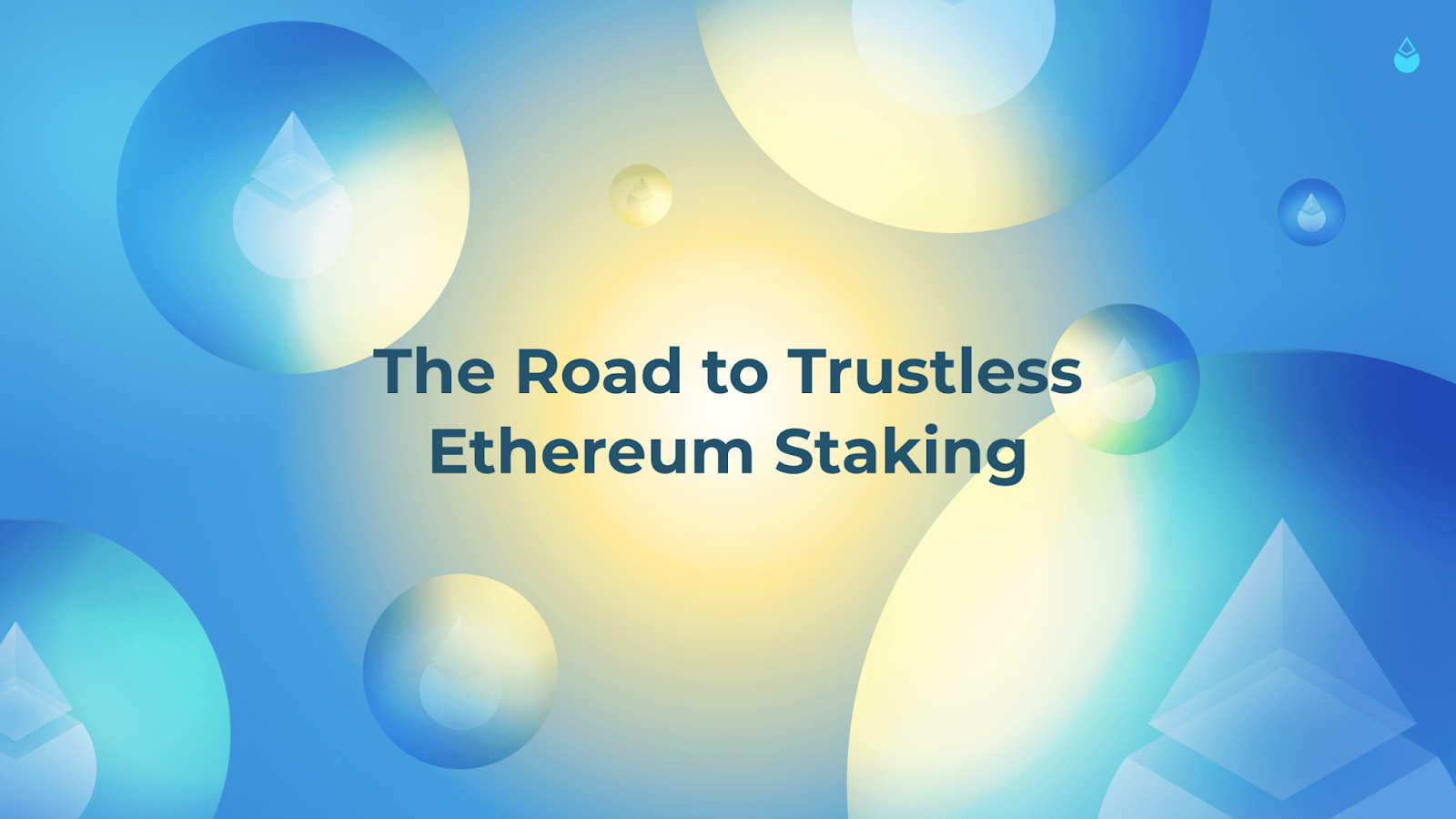 On December 1st, 2020, Ethereum began their proof of stake (PoS). While users were allowed to stake their ETH, there were still plenty of points of friction. Quickly summarized, the most notable issues were:
No unstaking
Illiquidity
High capital requirement
Operational burden
Users want a solution to these problems. While exchanges are on the move to solving this, exchanges possess one of the most significant users of Ethereum. This unfortunately makes them the largest block producers and obstruction to Ethereum decentralization.
For that reason, decentralized staking pools such as Lido provide a competitive alternative to centralized exchange staking.
This week, the Oasis Lab highlights Ruyi Health, a team that focuses on bridging the technology/autonomy gap with personalized healthcare. Their application solution provides a clear health management strategy while safeguarding patient data.
Co-founded by Zhenxuan "James" Zhang and Shaashwat Sharma, the two created the company upon observing a shortage of accessible preventive healthcare solutions focusing on patients. Using their technological expertise to resolve this issue, this eventually led them to creating Ruyi Health. In June 2020, they joined DevAccelerator in Oasis Labs and had worked since then to develop a secure, intuitive, and intelligent health management system to enable their patients to live healthy lives.
According to the official Twitter of Solana, the new NFT marketplace @Lollapalooza has been created on the Solana, with the drops by artists like @steveaoki, @modestmouseb and @bandofhorses.
The platform directed its followers to go to http://solana.com/lolla for additional information and begin collecting #Lolla NFTs. In addition to this, the Solana Foundation has just partnered with @Metaplex and @Audiusproject for the introduction of a $5 million Creator Fund in addition to powering the Lollapalooza NFT marketplace.