On September 2, 2021, Kusama Demo Day will be conducted. The event is going to be organized by Genshiro and Equilibrium. Per the brief details of the demo day, participants who will attend the event can discover several projects built on Kusama that are already in production. There will also be announcements regarding the updates on Kusama, as well as the sharing of experiences of those who got their Kusama parachain slots. 
The Kusama para chain auctions are famous in the crypto market as they are considered one of the largest events in the market. Some projects on Polkadot are also planning to use Kusama in the future.
Earlier this month, Poly Network has been hacked, and more than $600m worth of cryptos have been stolen, per the disclosure of the network. A lot of people thought that the money lost wouldn't be returned, as this happened to a lot of blockchain projects before. Thankfully, the stolen cryptos have been returned where they belong. Specifically, Poly Network stated that 28,953 ETH and 1,032 WBTC had been retrieved. 
Solana has gained a lot of attention from investors and developers in the previous months. And one of the reasons why is that it's a fast blockchain platform. Now, Pyth Network is set to go live on the Solana Blockchain to give more efficient and timely market data to those who need them. Pyth is also scheduled to run on the mainnet of Solana, a network specially made for Proof of Stake transactions. 
Pyth is widely known for publishing real-time market data where investors can stream. It provides data for cryptocurrencies, foreign exchange, U.S. equities, and commodities. So, it's not just cryptocurrencies. There are a lot more data you can use from Pyth. In fact, according to a strategic director from Jump Trading, a trading firm involved in Pyth, this network is "an equalizer of access."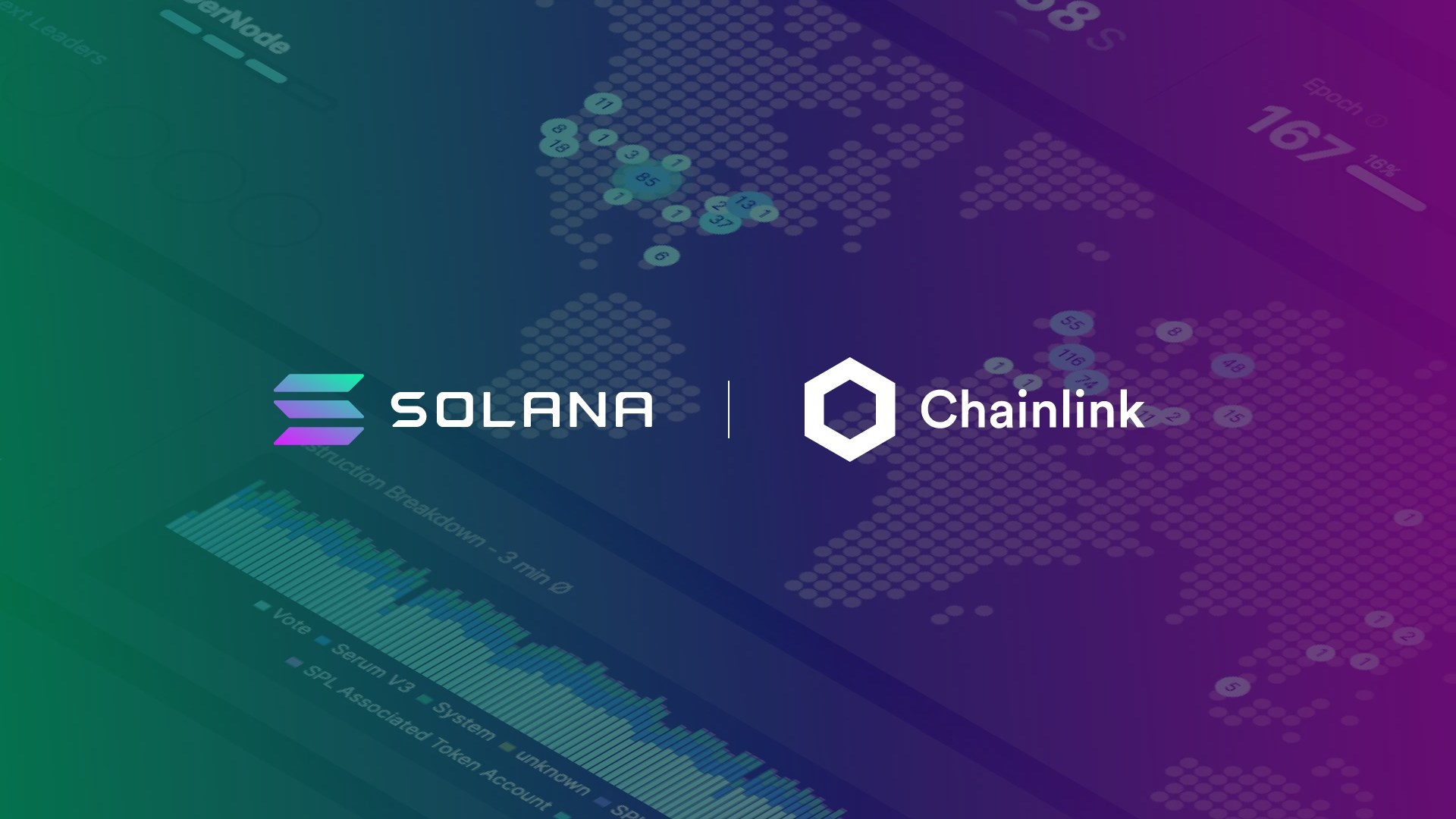 Solana is gaining more migrants as it provides a faster and more scalable network for developers. This week, Chainlink released news that it's now running on the Solana blockchain. The mainnet integration will be executed before the end of the last quarter of this year, according to the network. This project has been planned by Chainlink and Solana for a long time. Now that it's here, both teams are happy to announce that Chainlink would be a better network for its users. 
Developers who are currently on Solana can use Chainlink mainly for fast-update price references. Since Chainlink is a price feeds network, it would be so much easier for the developers to use this technology and integrate it into their applications. Chainlink has been a steady data provider for many known platforms such as Cryptocompare, NCFX, Tiingo, and Coin Metrics. With it being on the Solana Blockchain now, it's expected that more blockchain projects will integrate Chainlink.
August 27: RockX joins Lido as a Node Operator 
As of today, RockX is officially joining Lido finance as its Node Operator. For those who are interested to join and stake with RockX, you can use its address 0x258cB32B1875168858E57Bb31482054e008d344e. Last week, RockX was shortlisted to be a part of Lido Finance. It was nominated for both Solana and Ethereum network options. There were also other staking platforms that were listed. Some of the participants were Figment, AllNodes, Blockdaemon, Chorus One, StakeFish, and Staking Facilities. The voting period ran for five days. 
According to Lido, the onboarding of new nodes will improve the decentralization and resilience of the network. It will also bring new projects and organizations. With new nodes, the community of those who want to participate in liquid staking would grow.